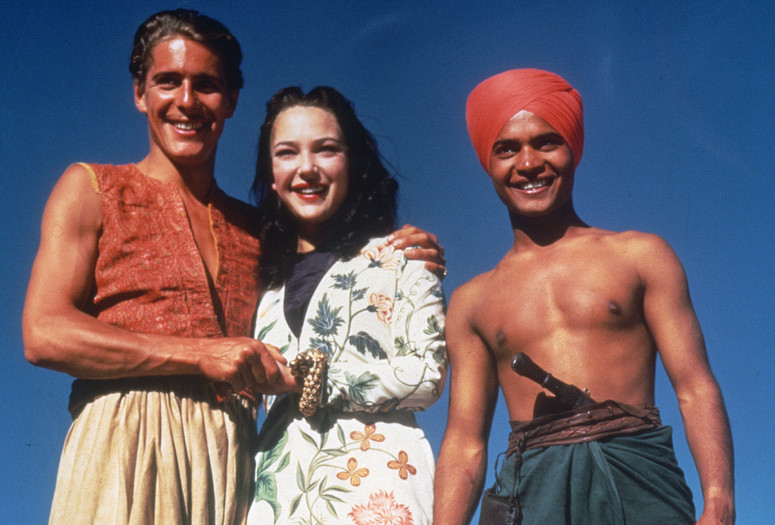 Virtual Cinema screenings are available exclusively to MoMA members. Not a member? Join today and start streaming.
The Thief of Bagdad. 1940. Great Britain. Directed by Ludwig Berger, Michael Powell, Tim Whelan. Screenplay by Miles Malleson, Lajos Bíró. With Sabu, Conrad Veidt, June Duprez, John Justin, Rex Ingram. 106 min.
The London-based producer Alexander Korda somehow managed to assemble this elaborate Technicolor fantasy just as war was breaking out in Europe, by dividing production between Hollywood and the UK. With three credited directors (and more uncredited, including the great production designer William Cameron Menzies), the film may not be a model of stylistic coherence, but it is held together by the "wonderful grace" (as Powell described it) of Sabu Dastagir, the young Indian actor who plays the lead. The film was not seen in Italy until after the war, at which point Anselmo Ballester created a magnificent Arabian fantasy for the poster.
Virtual Cinema is not available to Annual Pass members. Virtual Cinema screenings are not available outside the US.