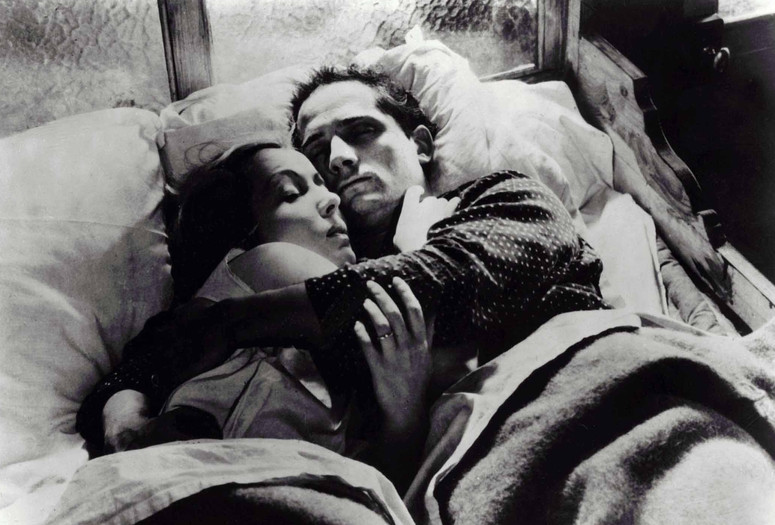 Virtual Cinema screenings are available exclusively to MoMA members. Not a member? Join today and start streaming.
L'Atalante. 1934. France. Directed by Jean Vigo. Screenplay by Vigo, Albert Riéra. With Michael Simon, Dita Parlo, Jean Dasté. In French; English subtitles. 89 min.
MoMA Curator Charles Silver wrote in 2010, "L'Atalante, which sacrifices some of the visual poetry of Vigo's short films for greater depth in character development and a coherent narrative, challenges the bourgeoisie in one of its most vulnerable areas: sexuality. Both Michel Simon and Jean Dasté (who also appears in Zero de conduit) had been in Jean Renoir's Boudu sauve des Eaux (Boudou Saved from Drowning) (1932), and Dasté went on to play in two more of Renoir's films. He also provided a direct link with Truffaut, appearing in three of his films in the 1970s…. Together they form a ménage-a-trois that is among cinema's oddest and most memorable. Vigo's health was already deteriorating and the film was beset by production problems, all of which was exacerbated by Vigo's overall unhappiness with the story presented him by the producers. Miraculously, the film was completed and is (more-or-less) a masterpiece, but the director did not live long enough to attend its premiere."
Virtual Cinema is not available to Annual Pass members. Virtual Cinema screenings are not available outside the US.