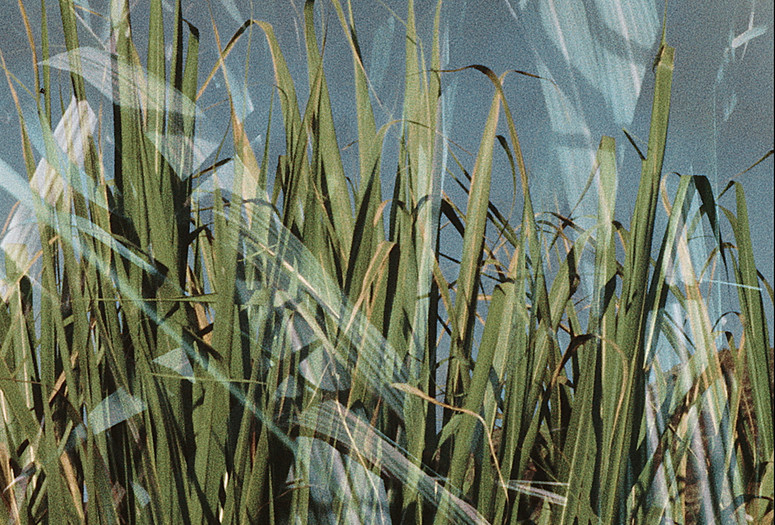 Virtual Cinema screenings are available exclusively to MoMA members. Not a member? Join today and start streaming.
All film descriptions were written by Neelon Crawford. Program approx. 50 min.
Passing. 1976. Silent. 5 min.
With films such as Passing, Paths of Fire II, and Light Pleasures, the viewer's retinal after-image is enhanced by the dark frames after bright frames. This reveals the complicated relationship between the eye, the retina, and perception.
Laredo Sugar Mill. 1976. Silent. 2 min.
Shot in Peru in 1974, this is an examination of a vintage mechanical mill crushing sugar cane.
Screen Gems. 1977. Silent. 4 min.
I found the pixel structures in extreme close-ups of my Sony Trinitron television's screen surface to be an endless source of colorful kinetics, often more interesting than the presented program.
Untitled Bulb. 1977. Silent. 1 min.
Another energized detail of a filament in a red electric bulb.
Please note: This film contains flickering images. Viewers with photosensitivity or epilepsy should use caution.
Banana Leaves. 1977. Silent. 5 min.
"The series of South American films...shot in Ecuador in 1976, such as Banana Leaves and Lago Agrio Gas Burn, speak to what one critic had earlier described as "an almost pantheistic reverence for [the] phenomenal world."
KMK Cane. 1977. Silent. 4 min.
Making short, silent, single-subject films allows the specific forms and movements to be savored without the burden of a distracting drama or explanation. Filmed in Hawaii.
Lago Agrio Gas Burn. 1977. 4 min.
A portrait of power as natural gas was vented and burned from an oil field in the jungle of eastern Ecuador.
The Vincent. 1979. Silent. 10 min.
There is nothing like a summer ride on a legendary Vincent Black Shadow motorcycle to "blow the stink off." Driven to a top speed of over 100 miles an hour by computer graphics artist David DiFrancesco on the backroads near Westbury, Long Island, NY.
For the Spider Woman. 1980. Silent. 15 min.
In this film, dancer and choreographer Jane Comfort performs a short dance titled "For the Spider Woman." She intentionally threw herself off balance and then recovered. We filmed the same dance once a month during the term of her pregnancy. As her body grew and her balance changed, successive months were denoted by the change of colors of her leotards.
Virtual Cinema is not available to Annual Pass members. With the exception of Modern Mondays programs, Virtual Cinema screenings are not available outside the US.