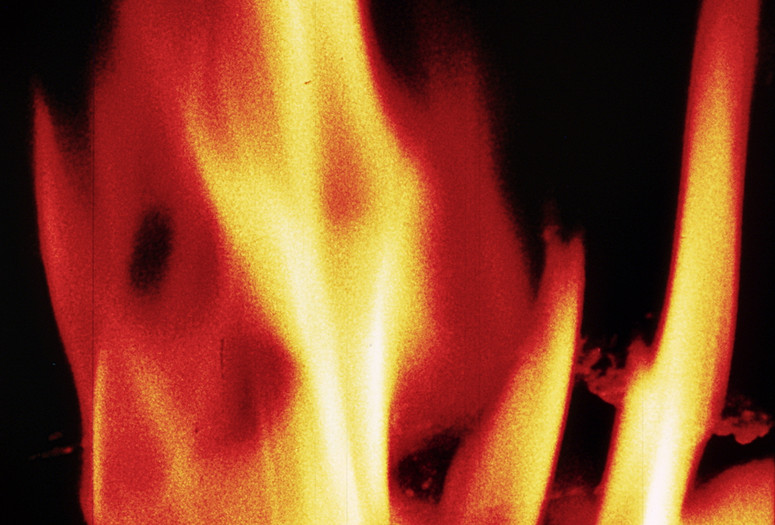 Virtual Cinema screenings are available exclusively to MoMA members. Not a member? Join today and start streaming.
All film descriptions were written by Neelon Crawford. Program approx. 50 min.
Window Dance. 1971. Silent. 8 min.
A chance meeting with contemporary dancer Ishi Kamamoto during a visit to London led to the filmmaker shooting the performer's improvised dance in natural light alongside a canal which Crawford later edited when he returned to San Francisco. "With Window Dance I explored how any image contains aspects of a "surface" to look at and a "window" to look through."
Mobius. 1971. 18 min.
The material…was shot primarily on the West Coast, some in New York, during 1969–71. Divided into eight sections, Mobius defines a motion from downtown San Francisco through a forest in Los Padres National Forest, a student (Michael Anton) practicing Tai Chi Chuan, to the southern Big Sur coast. It pertains to sensing the intensity of the energy that surrounds one.
Sun Dream. 1972. Silent. 1 min.
[…The] first of a series of one-minute films to replace television commercials.
La Selva. 1974. Silent. 11 min.
The films shot during 1973–74 in Ecuador, Peru, and Bolivia span a range of interests. Some, like Ship Side Steel Plate Lights and Laredo Sugar Mill, are examinations of visual details. Others, like La Selva, which I completed using a number of complicated yellow and green filters, are portraits of places and their energies.
Ship Side Steel Plate Lights. 1974. Silent. 2 min.
Bright sun reflecting off the water's surface onto the black hull of a cargo ship made a fluid painting with light and steel.
Fire Flames. 1975. Silent. 3 min.
Optically printed frames of a flickering candle flame.
Paths of Fire II. 1976. Silent. 8 min.
From two color camera rolls filmmaker Michael Mideke and I shot on July 4, 1969, we began editing many versions, independently and together. I worked running a 16mm Bell & Howell "J" contact printer in San Francisco, which allowed me to make many generations of printing elements not normally available to customers.
Virtual Cinema is not available to Annual Pass members. With the exception of Modern Mondays programs, Virtual Cinema screenings are not available outside the US.