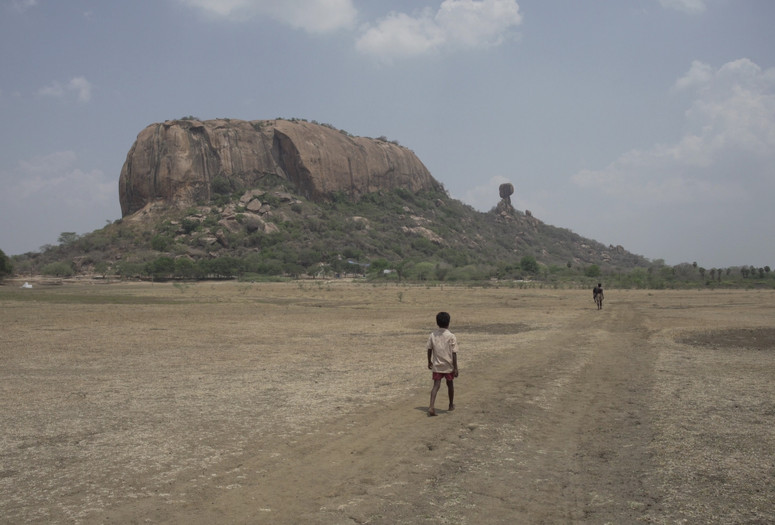 Virtual Cinema screenings are available exclusively to MoMA members. Not a member? Join today and start streaming.
Pebbles. 2021. India. Directed by P.S. Vinothraj. In Tamil; English subtitles. 74 min.
Constant movement defines the visceral feature debut of Indian filmmaker P.S. Vinothraj, a tale of irrevocable social and familial breakdown. Set in the Tamil regions of southern India, Pebbles tells the economical and anxious story of an impoverished, alcoholic man named Ganapathy, fueled by bottomless reservoirs of rage while on a mission with his young son to retrieve his wife, who has left him on account of his abusive behavior and returned to her family's village. A blunt, unsparing depiction of poverty and anger, beautifully filmed against a forbidding desert landscape, Pebbles won this year's Tiger Award, the top prize at the Rotterdam Film Festival.
Virtual Cinema is not available to Annual Pass members. Virtual Cinema screenings are not available outside the US.