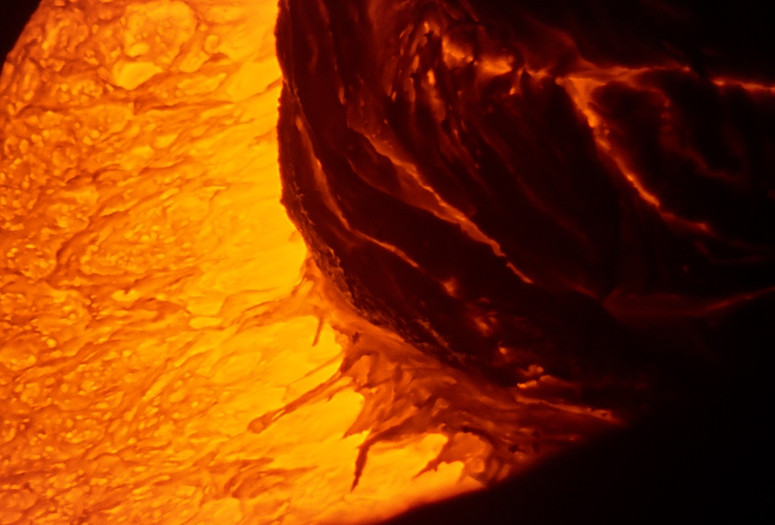 Virtual Cinema screenings are available exclusively to MoMA members. Not a member? Join today and start streaming.
Rock Bottom Riser. 2021. USA. Directed by Fern Silva. 70 min.
Hawaii's swirling, roiling flow of volcanic lava provides the anchor for this energetic, visually and sonically bold cinematic essay by experimental filmmaker Fern Silva. Filled with astounding telescopic imagery and engaging digressions into philosophically related phenomena, Rock Bottom Riser breaks temporal and generic boundaries, touching upon everything from astronomy to geology to ethnography, from the origins of the universe to colonialism's remapping of our planet. Silva erupts all notions of what one might expect from "nature documentary" filmmaking, and shows viewers familiar worlds made alien. A Cinema Guild Release
Virtual Cinema is not available to Annual Pass members. With the exception of Modern Mondays programs, Virtual Cinema screenings are not available outside the US.