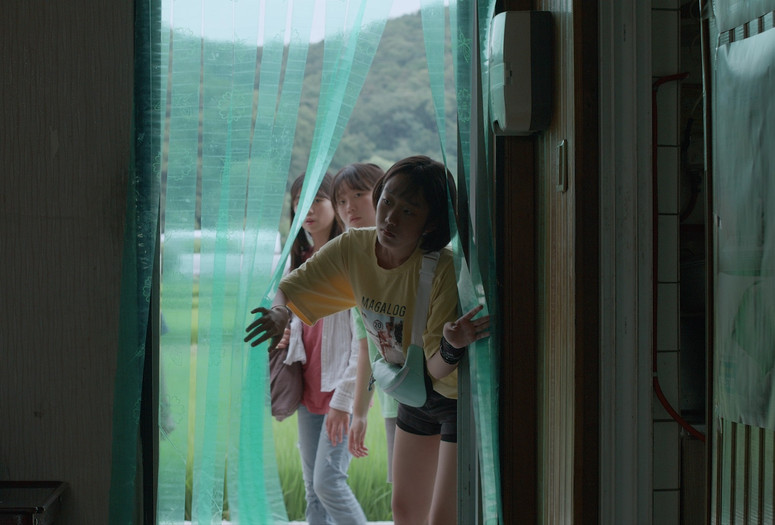 Virtual Cinema screenings are available exclusively to MoMA members. Not a member? Join today and start streaming.
Short Vacation. 2020. South Korea. Directed by Kwon Min-pyo, Seo Han-sol. In Korean; English subtitles. 79 min.
A delightful meditation on young people's discovery of the world around them, Short Vacation follows four middle school girls (members of their school's photography club) who decide to spend a bit of their summer holiday seeking out the very ends of the earth. Armed with little more than disposable cameras, the girls take a line on the Seoul Metropolitan Subway as far as it goes before setting out on foot, continuing their journey while stopping frequently to admire the new-to-them scenery, to muse on the everyday events unfolding around them, and above all else, to strengthen their bonds through conversation and their shared experience of this eye-opening dérive. A leisurely and understatedly poetic sketch of children glimpsing the threshold of the world of adults for the first time, Short Vacation more than lives up to the promise of its title.
Virtual Cinema is not available to Annual Pass members. With the exception of Modern Mondays programs, Virtual Cinema screenings are not available outside the US.