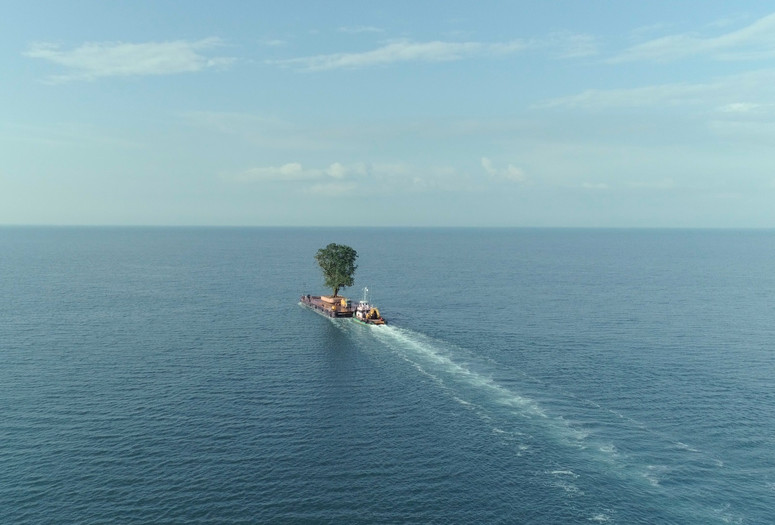 Virtual Cinema screenings are available exclusively to MoMA members. Not a member? Join today and start streaming.
Taming the Garden. 2021. Georgia/Switzerland. Directed by Salomé Jashi. In Georgian, Mingrelian; English subtitles. 91 min.
At the center of Salomé Jashi's spellbinding film is an image of immense power: a massive tree, uprooted from the earth, improbably floating across a vast sea on a raft of soil. This surreal, metaphorically resonant invocation of man's attempts to harness and control nature is the visual centerpiece of a patient, lyrical documentary about a man of wealth and power—a former Georgian prime minister—and his heaven-and-earth-moving project to transport centuries-old trees from his country's coastline to his own personal garden. Charting the course of these natural wonders through every step of their journey, Jashi's film is a magnificent vision of process and hubris.
Virtual Cinema is not available to Annual Pass members. With the exception of Modern Mondays programs, Virtual Cinema screenings are not available outside the US.