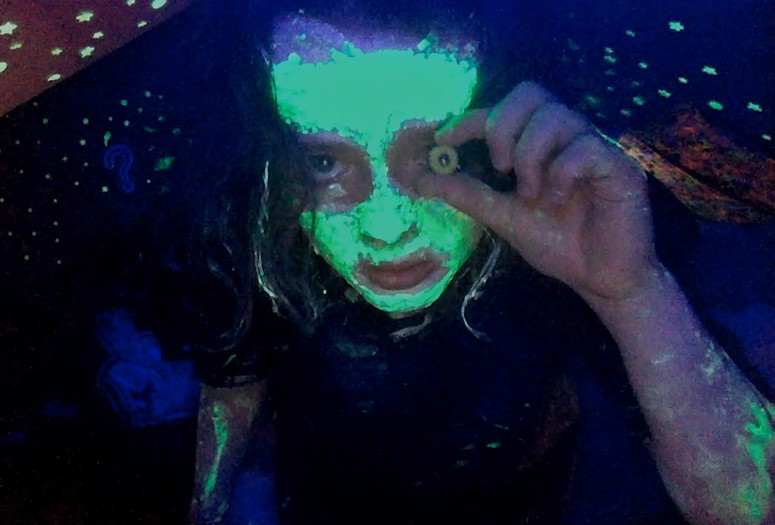 Virtual Cinema screenings are available exclusively to MoMA members. Not a member? Join today and start streaming.
We're All Going to the World's Fair. 2021. USA. Directed by Jane Schoenbrun. 86 min.
A remarkable, rare combination of frightening and tender, Jane Schoenbrun's accomplished narrative debut is a hypnotic and destabilizing tale of the fragility of online existence and the human capacity for change. Anna Cobb embodies heartrending teenage fragility as Casey, an isolated high schooler who has decided to take the "World's Fair Challenge," a role-playing horror game with the alleged power to enact real-world body modifications and emotional effects. Initially using a static webcam aesthetic familiar to fans of recent first-person internet horror, Schoenbrun ultimately creates something unique, a film about deprivation and connection, dysphoria and desire, that allows its characters self-awareness and grace even as they descend deeper into dark interior spaces.
Virtual Cinema is not available to Annual Pass members. With the exception of Modern Mondays programs, Virtual Cinema screenings are not available outside the US.