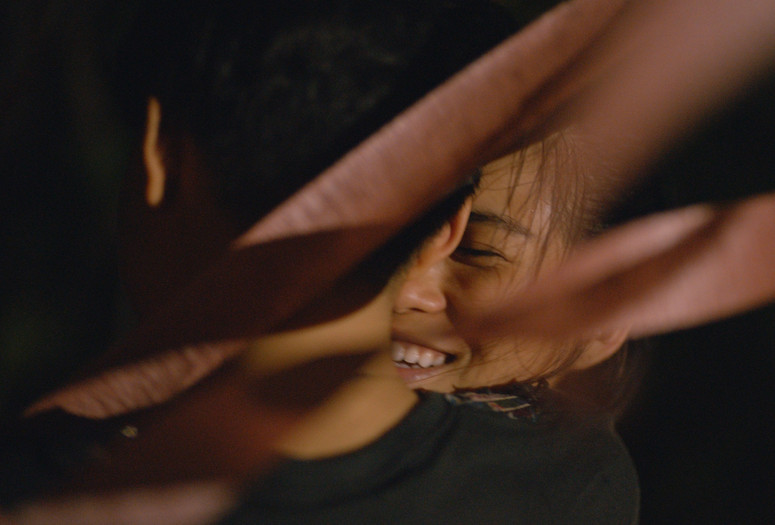 Virtual Cinema screenings are available exclusively to MoMA members. Not a member? Join today and start streaming.
I Am Afraid to Forget Your Face
Sameh Alaa, 2020, Egypt/France, 15 min.
In Arabic; English subtitles
Following a long separation, a young man goes to great lengths to be reunited with his lover in this quietly devastating meditation on loss and devotion, awarded the short film Palme d'Or at the 2020 Cannes Film Festival.
Heaven Reaches Down to Earth
Tebogo Malebogo, 2020, South Africa, 10 min.
In seSotho, isiZulu; English subtitles
Narrated in vibrant, lyrical voiceover, the third film from director Tebogo Malebogo (Mthunzi, NYFF57) traces a transformative encounter between two friends, for whom a shared communion with the natural landscape catalyzes sensual and spiritual awakenings.
A Love Song in Spanish
Ana Elena Tejera, 2020, France/Panama, 24 min.
In Spanish; English subtitles
Multidisciplinary artist Ana Elena Tejera makes patriarchy personal, tracing its long shadow from Panama's military dictatorship to her family. Through careful observation of the movement of bodies in spaces imbued with memory and use of archival images, these intertwining threads reveal a tenderly crafted family portrait.
Hola, abuelo (Hi, Grandpa)
Manuela Eguía, 2020, Mexico, 3 min.
In Spanish; English subtitles
Loosely sketched pencil drawings illustrate this charming snapshot of a day in the life of the director in Mexico City, offering a sweet hello to her grandfather from a faraway place.
Surviving You, Always
Morgan Quaintance, 2021, Great Britain, 18 min.
Self-described "teenage acid casualties" in 1990s London find detachment and isolation rather than the doors of perception on their voyage through psychedelics. Director Morgan Quaintance precisely crafts this first-person story of a treasured but doomed friendship with black-and-white snapshots, on-screen text, and audio recordings of Timothy Leary espousing the benefits of LSD.
More Happiness
Livia Huang, 2021, USA, 13 min.
In Hakka; English subtitles
In this elliptical New York story, fragmented memories of a relationship are rendered poetic but not sentimental as images of a love lost are narrated by a mother and daughter pondering life and possibilities of happiness.
Program run time: 84 min.
Virtual Cinema is not available to Annual Pass members. Virtual Cinema screenings are not available outside the US.