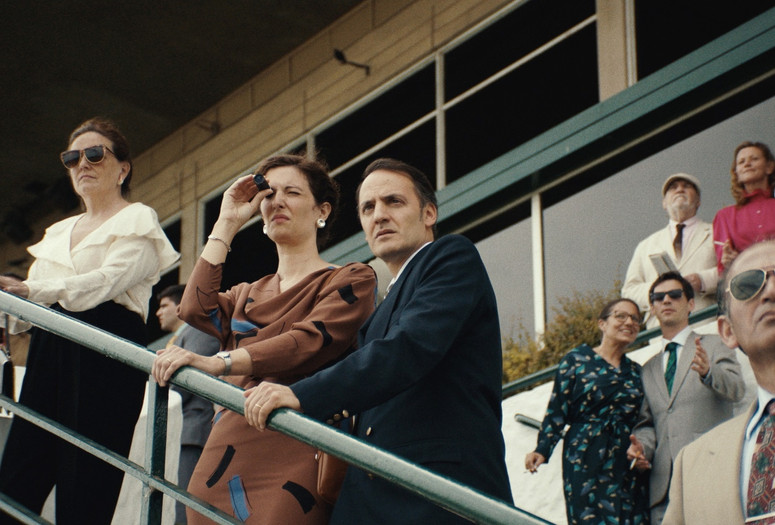 Virtual Cinema screenings are available exclusively to MoMA members. Not a member? Join today and start streaming.
Azor. 2021. Switzerland/France/Argentina. Directed by Andreas Fontana. In French, Spanish; English subtitles. 100 min.
Swiss director Andreas Fontana brings an astonishingly assured eye to this gripping debut feature set in the cloistered world of high finance in Argentina in the 1970s. With a finely tuned sense of impassive anxiety, Fabrizio Rongione (Two Days, One Night) plays a banker who has traveled from Geneva to Buenos Aires with his wife (Stéphanie Cléau) to disentangle the complicated threads left behind by a colleague who has mysteriously disappeared. Once there, he finds himself descending ever deeper into a sinister inner circle, connecting the country's upper classes to the military junta's ongoing "Dirty War." A MUBI Release
Virtual Cinema is not available to Annual Pass members. With the exception of Modern Mondays programs, Virtual Cinema screenings are not available outside the US.