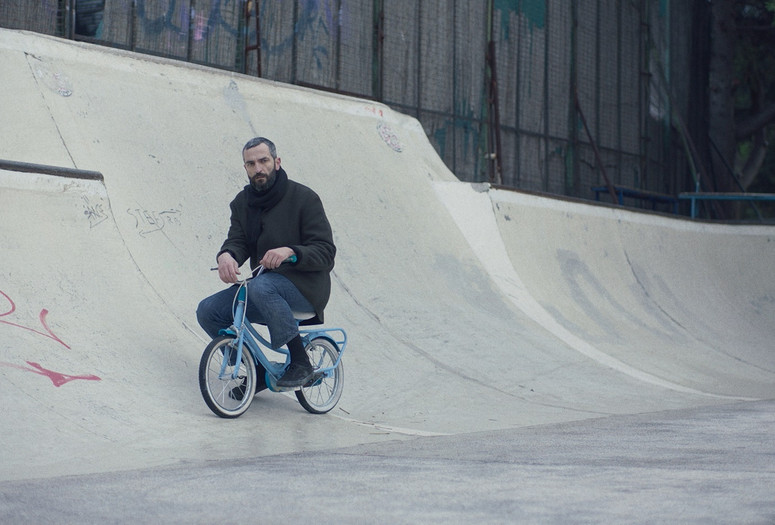 Virtual Cinema screenings are available exclusively to MoMA members. Not a member? Join today and start streaming.
Apples. 2020. Greece. Directed by Christos Nikou. In Greek; English subtitles. 91 min.
In this gently drawn dystopia, Aris (Aris Servetalis) awakens one morning with no memory of who he is and where he's going—the latest victim in an ever-widening pandemic of amnesia. After receiving hospital care and finding that no loved ones have come to collect him, he is given the option of starting over and trying to find his place in an unfamiliar world. From this unnerving, inherently existential premise, debut feature filmmaker Christos Nikou finds unexpected slices of joy, pain, and eccentricity, teasing out questions of identity and selfhood while Aris gradually comes to regain his own form of consciousness. Apples takes place in neither the past nor the future, but a slightly defamiliarized analog world of Polaroids and tape recorders that foregrounds only the human. A Cohen Media Release
Virtual Cinema is not available to Annual Pass members. With the exception of Modern Mondays programs, Virtual Cinema screenings are not available outside the US.