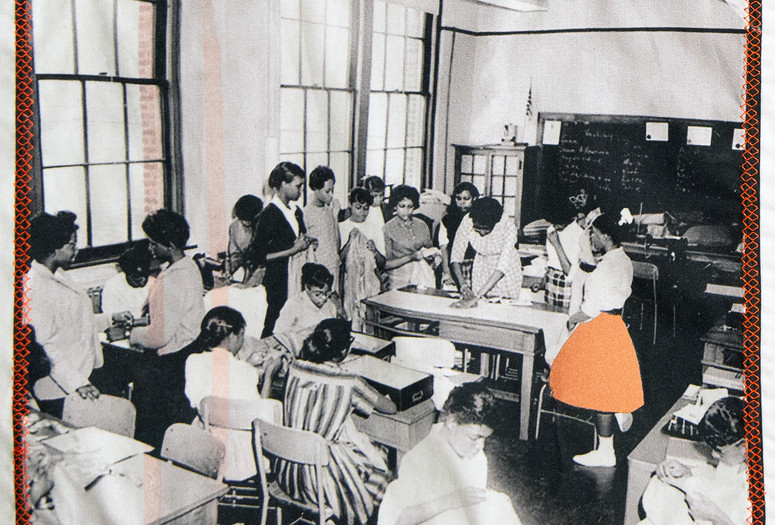 Join Black Lunch Table for a workshop on updating Wikipedia entries to share, explore, and tell stories about architecture, design, and Black cultural production. The edit-a-thon will include training for beginner Wikipedians, reference materials, and group and individual editing. While participants are invited to choose their own entries to edit, this edit-a-thon focuses on the architects, artists, and designers featured in the exhibition Reconstructions: Architecture and Blackness in America and the related online course Reimagining Blackness and Architecture. This program will be facilitated by Eliza Myrie, Heather Hart, and Kearra Amaya Gopee and will include an introduction by the exhibition's co-curator Mabel O. Wilson.
No prior Wikipedia editing experience is required. Participants will receive an email in advance of the program with instructions on how to create a Wikipedia account and other information to help you get started.
Schedule
11:00 a.m.–12:00 p.m. Wikipedia editing training
12:00–2:00 p.m. Group and individual editing breakout rooms
This event is free, open to all, and takes place over Zoom meeting. Register now.
Black Lunch Table's (BLT) primary aim is the production of discursive sites wherein artists and local community members engage in dialogue on a variety of critical issues. BLT mobilizes a democratic rewriting of contemporary cultural history by animating discourse around and among the people living it. In its 16-year existence, Black Lunch Table has taken a variety of forms, including Wikipedia edit-a-thons. Black Lunch Table Wikipedians mobilize the creation and improvement of a specific set of Wikipedia articles that pertain to the lives and works of Black artists.
In the field of mainstream contemporary art, Black artists are still marginalized. Wikipedia estimates that 77% of their editors are white and 91% of their editors are men. Our work shifts this demographic and empowers people to write their own history. Our sessions and events, including BLT Photobooth and edit-a-thons, equip new editors with the skills and resources to create, update, and improve Wikipedia articles and encourage existing editors to focus on Wikipedia knowledge gaps.
Mabel O. Wilson is the Nancy and George E. Rupp Professor in Architecture and also a professor in African American and African Diasporic Studies at Columbia University. She also serves as the Director of the Institute for Research in African American Studies and co-directs Global Africa Lab. With her practice Studio &, she is a collaborator in the architectural team that recently completed the Memorial to Enslaved African American Laborers at the University of Virginia. She has authored Begin with the Past: Building the National Museum of African American History and Culture (2017) and Negro Building: Black Americans in the World of Fairs and Museums (2012). She co-edited with Irene Cheng and Charles Davis the recently published volume Race and Modern Architecture: From the Enlightenment to Today (2020).
Image credits: Felecia Davis, Fabricating Networks Quilt (detail: women in sewing class) 2020. Digital print on cotton broadcloth, copper ripstop nylon, stainless steel thread, cotton thread. Photograph: Charles Teenie Harris, 1961. © Carnegie Museum of Art, Charles "Teenie" Harris Archive.
Accessibility


Automated captioning is available for all online programs. American Sign Language (ASL) interpretation and live CART captioning is available for public programs upon request with two weeks' advance notice. MoMA will make every effort to provide accommodation for requests made with less than two weeks' notice. Please contact [email protected] or (212) 708-9781 to make a request for accommodations.
This session will be led virtually through Zoom, a free video-conferencing software platform. Participants should have access to a computer, smart phone, or tablet with a camera and an Internet connection.




Volkswagen of America is proud to be MoMA's lead partner of education.

Generous support for Adult and Academic Programs is provided by the Agnes Gund Education Endowment Fund for Public Programs, The Junior Associates of The Museum of Modern Art Endowment for Educational Programs, and the Jeanne Thayer Young Scholars Fund. Additional support is provided by the Annual Education Fund.