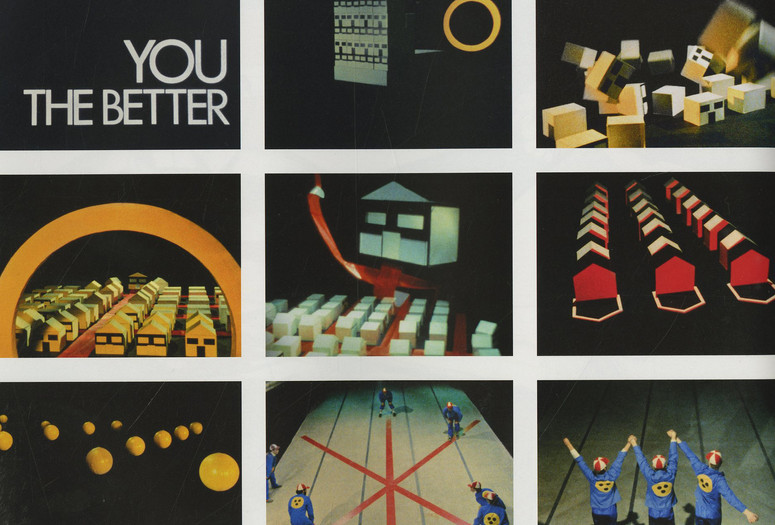 Virtual Cinema screenings are available exclusively to MoMA members. Not a member? Join today and start streaming.
New York–based artist Ericka Beckman presents her newest film, Reach Capacity. Beckman has worked in media since the 1970s, forging an innovative practice in film, expanded cinema, and performance that has affirmed her position as a pivotal figure of the Pictures Generation and avant-garde film. Her vivid visual language shapes an influential body of work focused on the construction of the self in an age of mass media, and themes of role-play, competition, power, and control come to the fore in her work. Beckman studied at the thriving community of California Institute of the Arts, and her first films, crafted with a small-gauge Fujica single 8 camera and featuring such peers as Mike Kelley, James Welling, and Ashley Bickerton, earned her the title "Village Vanguard Filmmaker of the Year" from the Village Voice. As she explains now, during that period she "performed the camera"; she captured her colleagues in a darkened loft where she shot, cut, and rewound the reel to double-expose "movements in motion in the picture frame." Energetic pacing, the performers' repetitive, ritualistic actions, deceptively simple special effects, and chanted, percussive soundtracks distinguish Beckman films.
For this event, Beckman created a program showcasing moving images from two expanded cinematic installations. The pairing highlights her research into real estate development, an investigation she began in the 1980s that continues to the present day. You the Better (1983) positions suburban sprawl within the context of gambling games, while Reach Capacity (2020) emerges from Beckman's research into the genealogy of the game Monopoly. The latter work intercuts depictions of laborers with city real estate developers and virtual glass buildings. Beckman elicits the force of the worker and encourages "players" to alter time, even while on the job.
Reach Capacity. 2020. 16mm transferred to video. 13 min.
You the Better. 1983. 16mm transferred to video. 32 min.
Virtual Cinema is not available to Annual Pass members. Virtual Cinema screenings are not available outside the US.