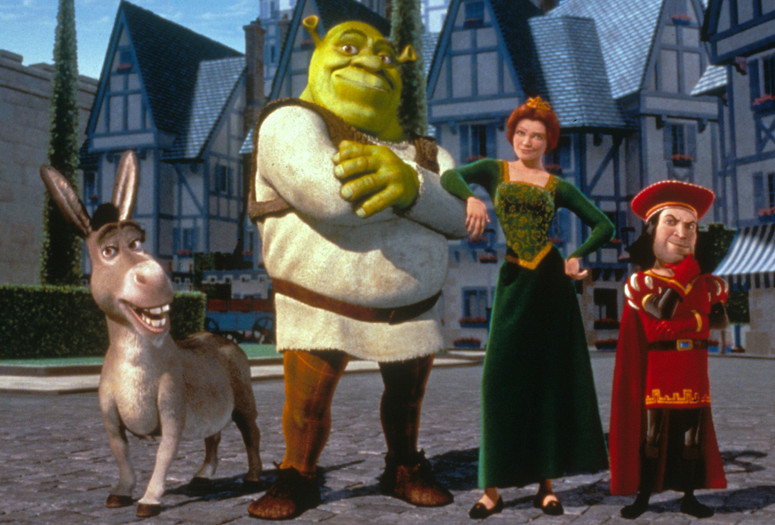 Virtual Cinema screenings are available exclusively to MoMA members. Not a member? Join today and start streaming.
Shrek. 2001. USA. Directed by Andrew Adamson, Vicky Jenson. With Mike Myers, Eddie Murphy, Cameron Diaz, John Lithgow. 90 min.
When Shrek's formerly solitary swamp is overrun by exiled fairy tale characters, he and his garrulous sidekick Donkey embark on an epic quest to reclaim his territory. Follow along with everyone's favorite ogre as he cuts a deal with a conniving king, battles a dragon, and rescues a princess—and, along the way, learns that solitude isn't all it's cracked up to be. There's something for the whole family to love in this 2001 animated classic starring Mike Myers, Eddie Murphy, and Cameron Diaz.
Virtual Cinema is not available to Annual Pass members. With the exception of Modern Mondays programs, Virtual Cinema screenings are not available outside the US.