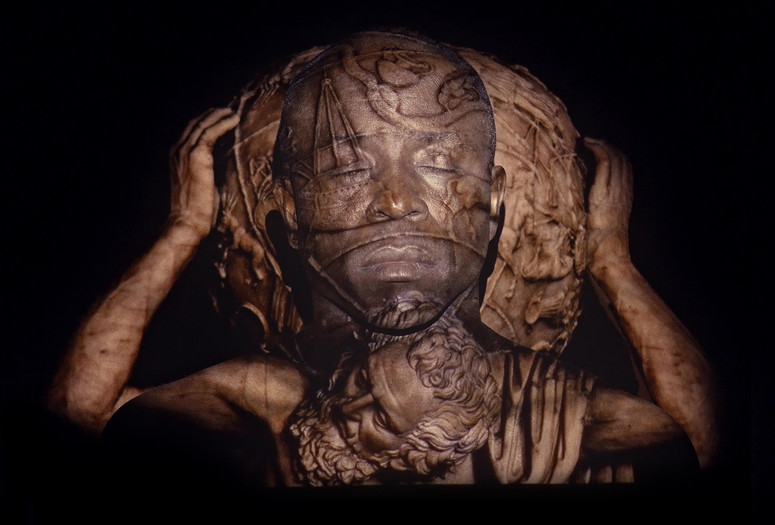 Virtual Cinema screenings are available exclusively to MoMA members. Not a member? Join today and start streaming.
Berlin-based artist Theo Eshetu has worked in media art since the early 1980s, challenging conventional genres and moving across formats including experimental video, installation art, documentary, and photography. Reflecting his interest in the expressive potentials of video, Eshetu's work reveals a fascination for the interrelation of world cultures, ritual, and the metaphysical nature of the electronic image.
For this event, Eshetu has conceptualized a program focused on three key video installations that trace his career from the 1980s to the late 2000s: Till Death Do Us Part (1982–87), currently on view at MoMA, explores the media culture of the 1980s in relation to race and identity; The Return of the Axum Obelisk (2009) is a visual narrative for 15 monitors that commemorates the return of the Axum obelisk to Ethiopia; and Atlas Fractured (2017), a meditation on the history of cultural identity, overlays images of busts, statues, masks, and ethnographic works of art onto the faces of real people in an effort to challenge the notion that identities are fixed.
Eshetu is joined in conversation with Stuart Comer, The Lonti Ebers Chief Curator of Media and Performance.
Virtual Cinema is not available to Annual Pass members. Virtual Cinema screenings are not available outside the US.