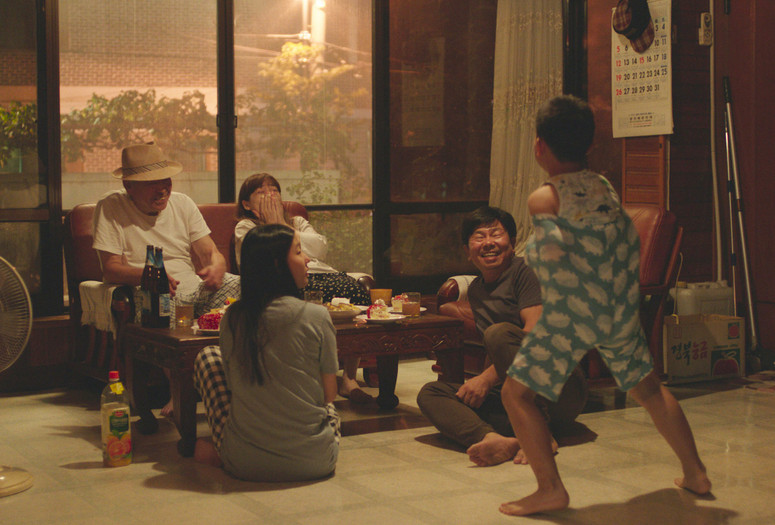 Virtual Cinema screenings are available exclusively to MoMA members. Not a member? Join today and start streaming.
Moving On. 2019. South Korea. Directed by Yoon Dan-bi. With Choi Jung-un, Yang Heung-ju, Park Hyeon-yeong, Park Seung-jun, Kim Sang-dong. In Korean; English subtitles. 105 min.
A divorced, financially strapped father takes his two kids—a complicated 17-year-old girl and a nine-year-old boy with a bubbly smile—to spend the summer at their grandpa's house, where their newly single aunt has also found refuge. As delicately crafted vignettes of intimate daily life bring each character to life, writer-director Yoon Dan-bi (in her debut feature) exhibits a remarkable maturity in revealing the love, grudges, joys, and sorrow that bind a family together. The subtle yet deeply emotional drama evokes the early family-centered work of Hou Hsiao-Hsien, making Yoon an exciting new talent to watch. Moving On was awarded a Bright Future Award at the 2020 International Film Festival of Rotterdam.
Virtual Cinema is not available to Annual Pass members. With the exception of Modern Mondays programs, Virtual Cinema screenings are not available outside the US.