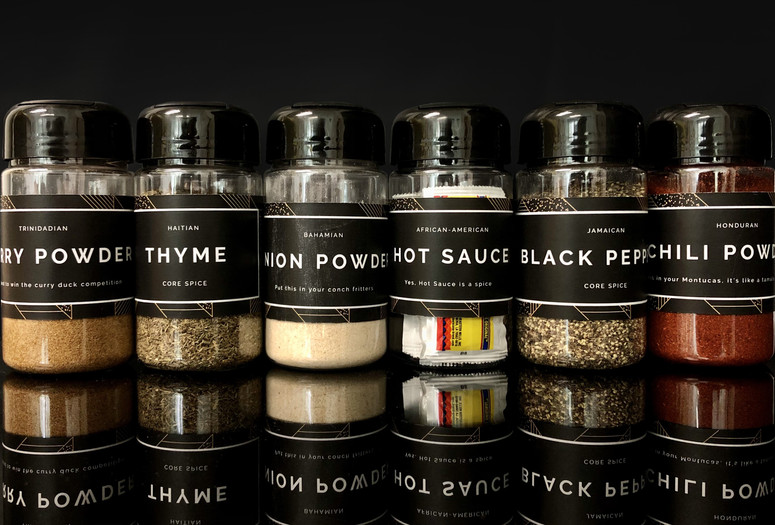 How is the kitchen a space of community and conflict, joy and survival? Join architect Germane Barnes, culinary historian Michael Twitty, and food scholar Dr. Psyche Williams-Forson for a conversation about ritual, labor, gender, and food through an exploration of the social space of the kitchen. This program takes place in conjunction with the exhibition Reconstructions: Architecture and Blackness in America.
This event is free, open to all, and takes place over Zoom meeting. Register now.
Speaker Bios:
Germane Barnes's research and design practice investigates the connection between architecture and identity. Mining architecture's social and political agency, he examines how the built environment influences Black domesticity. His design and research contributions have been published and exhibited in several international institutions. Most notably The Museum of Modern Art, the Graham Foundation, the New York Times, Architect magazine, DesignMIAMI/ Art Basel, the Swiss Institute, Metropolis magazine, Curbed, and the National Museum of African American History, where he was identified as one of the future designers on the rise.
Dr. Psyche Williams-Forson is associate professor and chair of the Department of American Studies at University of Maryland College Park. She examines the lives of African Americans living in the United States from the late 19th century to the present. In addition to several journal articles and book chapters, her work on material culture and food has been published in her books Taking Food Public: Redefining Foodways in a Changing World and the award-winning Building Houses Out of Chicken Legs: Black Women, Food, & Power. Her expertise has been featured in the New York Times, the Washington Post, Al Jazeera America, National Public Radio, Radio New Zealand, Irish Radio, and MSNBC (the former Melissa Harris-Perry Show), among others. Williams-Forson is the recipient of several fellowships, including a Smithsonian Institution Senior Fellowship and a Ford Foundation Postdoctoral Diversity Fellowship. She has also curated exhibitions for the Smithsonian and the National Library of Medicine at the NIH. Her current book is about food shaming and food policing in Black communities.
Michael W. Twitty is a culinary historian and food writer from the Washington, DC, area. He blogs at Afroculinaria.com. He has appeared on Bizarre Foods America with Andrew Zimmern, Many Rivers to Cross with Henry Louis Gates, and, most recently, Taste the Nation with Top Chef's Padma Lakshmi. HarperCollins released Twitty's The Cooking Gene in 2017, which traces his ancestry through food from Africa to America and from slavery to freedom. The book was a finalist for the Kirkus Prize and the Art of Eating Prize and a third-place winner of Barnes & Noble's Discover New Writer's Awards in Nonfiction. The Cooking Gene won the 2018 James Beard Award for best writing as well as book of the year, making Twitty the first Black author so awarded. His piece on visiting Ghana, originally published in Bon Appétit, was included in Best Food Writing in 2019 and was nominated for a 2019 James Beard Award. His next book, Rice (UNC press) is currently fresh off the presses. Koshersoul, his follow-up to The Cooking Gene, will be out in 2022 through HarperCollins. He has a hit spice line based on The Cooking Gene and has a special guest appearance in Michelle Obama's forthcoming Waffles + Mochi show on Netflix.
Accessibility


This event will have live CART captioning. American Sign Language (ASL) interpretation is available for public programs upon request with two weeks advance notice. MoMA will make every effort to provide accommodation for requests made with less than two weeks' notice. Please contact [email protected] or (212) 708-9781 to make a request for accommodations.
This session will be led virtually through Zoom, a free video-conferencing software. Participants should have access to a computer, smart phone, or tablet with Internet access. Participants may also dial in using a phone line.




Volkswagen of America is proud to be MoMA's lead partner of education.

Generous support for Adult and Academic Programs is provided by the Agnes Gund Education Endowment Fund for Public Programs, The Junior Associates of The Museum of Modern Art Endowment for Educational Programs, and the Jeanne Thayer Young Scholars Fund. Additional support is provided by the Annual Education Fund.