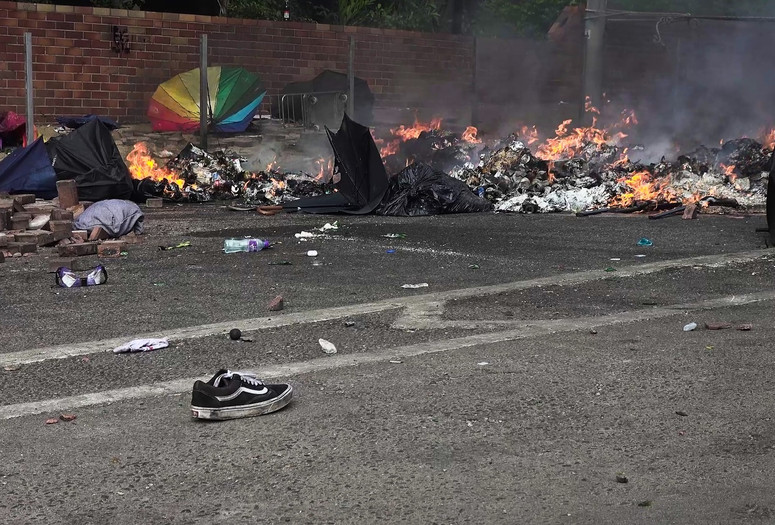 Virtual Cinema screenings are available exclusively to MoMA members. Not a member? Join today and start streaming.
Inside the Red Brick Wall. 2020. Hong Kong. Directed by Hong Kong Documentary Filmmakers. North American premiere. In Cantonese, Mandarin; English subtitles. 88 min.
An achievement in political reportage, this anonymous, collective documentary records a notorious episode in Hong Kong's ongoing pro-democracy movement: the November 2019 siege of Polytechnic University. Dramatic standoffs between protestors and police are shown with galvanizing immediacy in firsthand accounts translating the confrontation's immensity—which ultimately lasted 13 days and resulted in 1,377 arrests, including hundreds of minors—in a manner unlike any news report. Camera operators across the campus witness mounting tensions and shifting tactics among the encircled, and the tear gas and riot police brutality that meet attempts to break free. While the film matches the valor of canonical protest films, live streams, smartphone timelines, blasting music (with a message for broadcast), and laser pointers (to impede surveilling cameras) are all reminders of the technological battleground in the struggle for freedom today. Best Editing Award, IDFA
Virtual Cinema is not available to Annual Pass members. Virtual Cinema screenings are not available outside the US.