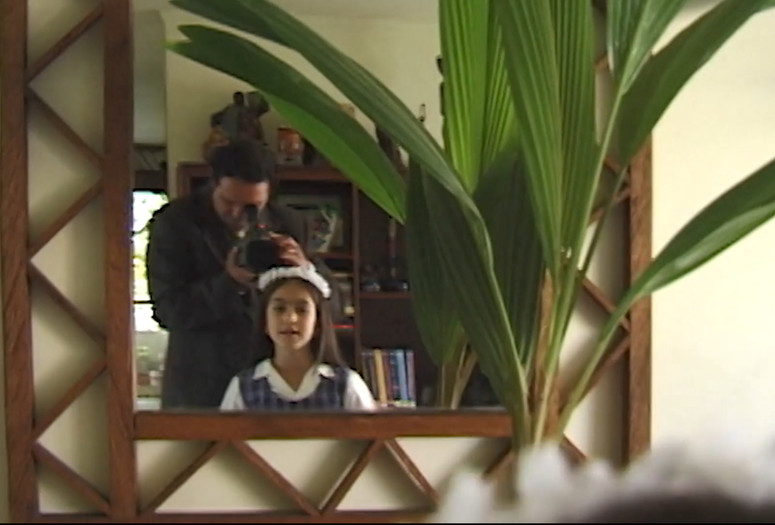 Virtual Cinema screenings are available exclusively to MoMA members. Not a member? Join today and start streaming.
This double bill from Latin America considers autobiography across languages, cities, and generations via kindred interventions into the filmmaking process. In Richard Shpuntoff's, Everything That Is Forgotten in an Instant, subtitles and narration that zealously roam from English to Spanish, and between image fidelity and free verse, articulate identity within family histories of immigration. The result is intimate but dizzying, with narratives couched in urban and political history bridging Buenos Aires and New York City. In a second searching portrait, Mercedes Gaviria joins her father, the Colombian director Victor Gaviria, on his first film shoot in a decade, to make her debut feature. The Calm after the Storm interweaves footage from the unlikely collaboration with old home videos and evocative field recordings in a pointed appraisal of cinematic heritage and gender relations, both on set and at home. Gaviria, an accomplished sound mixer, makes a quietly radical case for turning our attention out of bounds: what, and who, has been off-screen all along?
Todo lo que se olvida en un instante (Everything That Is Forgotten in an Instant). 2020. Argentina. Directed by Richard Shpuntoff. New York premiere. In Spanish, English; English subtitles. 61 min.
Como el cielo despues de llover (The Calm after the Storm). 2020. Colombia. Directed by Mercedes Gaviria. North American premiere. In Spanish; English subtitles. 72 min.
Virtual Cinema is not available to Annual Pass members. Virtual Cinema screenings are not available outside the US.