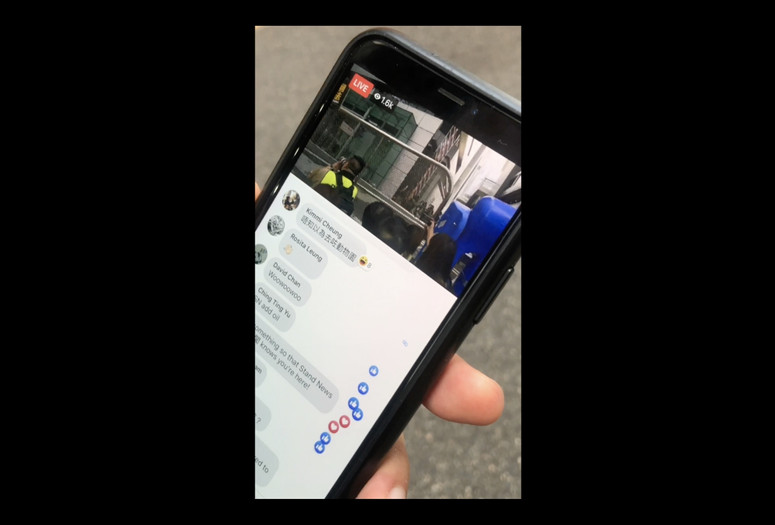 Virtual Cinema screenings are available exclusively to MoMA members. Not a member? Join today and start streaming.
In this program—and across a practice that spans filmmaking, writing, performance, and producing—Tiffany Sia interrogates the making of images in a time of crisis, focusing specifically on how to document the ongoing pro-democracy movement in Hong Kong. If news journalism is the first draft of history, Sia asserts the need for an alternative record rooted in lived experience, shared memory, and banal, even somatic, expressions of upheaval and trauma. Never Rest/Unrest, shown here in its North American premiere, offers a haunting yet oblique timeline of political actions at the height of Hong Kong's 2019 anti-extradition bill demonstrations. Water cannons, mass arrests, and protest graffiti appear alongside more ambiguous imagery in a short film that deliberately eschews subtitles. In so doing, Sia forces different levels of understanding depending on a viewer's physical and linguistic proximity to the events, in a questioning of what she calls "the politics of the far away" in sensationalizing crisis news. The film is an extension of Sia's research process tracking evolving conditions in Hong Kong through ephemeral Instagram stories. Collapsing social media and artist's cinema, Sia asks: In what aspect ratio will we watch the end of democracy?
This special presentation also includes a reading from the artist's recent book Too Salty Too Wet. Its text and performance by Sia offers interlocking portraits of Hong Kong: a port city, a nexus of colonial and diasporic histories, and, in her words, "the first postmodern city to die." The program is presented in conjunction with Artists Space on the occasion of the exhibition Tiffany Sia: Slippery When Wet.
Virtual Cinema is not available to Annual Pass members. Virtual Cinema screenings are not available outside the US.