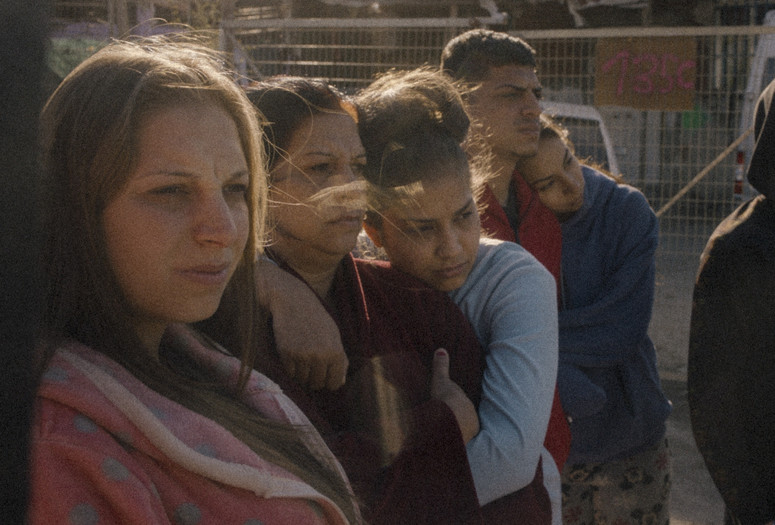 Virtual Cinema screenings are available exclusively to MoMA members. Not a member? Join today and start streaming.
La última primavera (Last Days of Spring). 2020. Spain/The Netherlands. Directed by Isabel Lamberti. North American premiere. In Spanish; English subtitles. 77 min.
Last Days of Spring transports the viewer to the outskirts of Madrid, where the Gabarre-Mendoza family makes their home in La Cañada Real shantytown—which, in the film's first moments, falls under threat of destruction by the city. In her first feature, Dutch filmmaker Isabel Lamberti summons Italian Neorealism (by way of contemporary practitioners Roberto Minervini or Alice Rohrwacher) in a spellbinding portrait of a community navigating existential change. Straddling fact and fiction, the fast-moving tale follows members of the household in the reenactment of past events, blurring at times into the staging of not-yet-realized outcomes. In the hands of adults, teens, and children alike, daydreams, worries, and ingenuity in the face of crisis all spark yarns that capture how strength and fragility converge in moments of transition. Lamberti's purposeful, sensitive film shines through its protagonists' homespun charm, and reflects a collaboration built over time in Europe's largest informal housing settlement.
Virtual Cinema is not available to Annual Pass members. With the exception of Modern Mondays programs, Virtual Cinema screenings are not available outside the US.