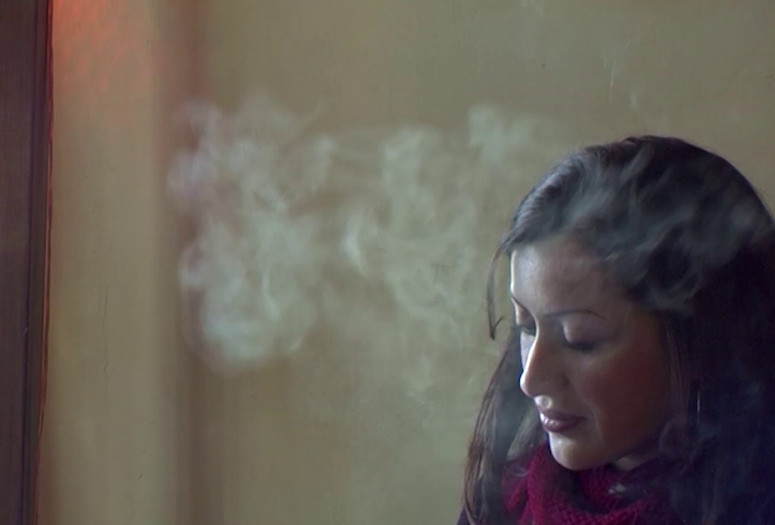 Virtual Cinema screenings are available exclusively to MoMA members. Not a member? Join today and start streaming.
The Insomnia of a Serial Dreamer. 2020. Lebanon. Directed by Mohamed Soueid. With Mirna Shbaro, Wajdi Elian, Fadi Abi Samra, Nadim Jarjoura, Rima Mismar, Firas Zbib, Ziad Antar, Bassem Fayad, Jad Abi Khalil, Ghassan Salhab, Marwan Soueid, Tamer El Said, Pamela Ghanimeh, Nadia El Haj. North American premiere. In Arabic; English subtitles. 170 min.
In search of a good night's sleep, video pioneer, cinema auteur, and television producer Mohamed Soueid has collected stories from those around him on and off for 15 years. The cumulative footage, like daydreams, took a circuitous path to yield this roaming and quietly disarming work. Unfolding over time and locations across Beirut, the tale brushes with melancholy, yearning, tenderness, everyday camaraderie, personal histories, and an all-consuming love of cinema. Soueid's images denote the passage of time through subsequent video technologies—some of the most intimate passages captured on an iPhone—their occasional grit still carrying the warmth of an inquisitive interviewer behind the camera. While particularly affecting in light of the devastating blast that rocked Beirut in August 2020, this latest addition to Soueid's prolific, expansive filmography continues his challenge to easy timelines and narratives. When you lay your head down, do you dare to dream? The filmmaker dedicates this presentation to Jytte Jensen, who last hosted Soueid at MoMA in 2011.
Virtual Cinema is not available to Annual Pass members. Virtual Cinema screenings are not available outside the US.