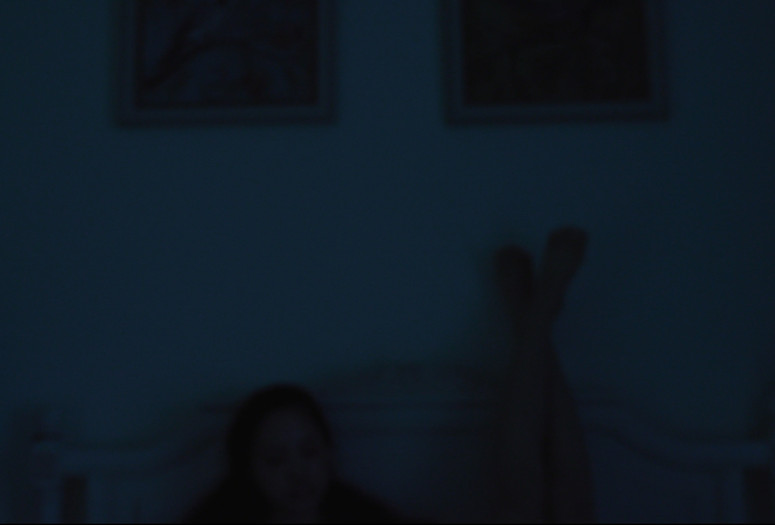 Virtual Cinema screenings are available exclusively to MoMA members. Not a member? Join today and start streaming.
A woman travelling to the Sichuan town of Leshan is the apparent catalyst for this mysterious, meditative work. In fact, there are three women—director Sabrina Zhao and two friends tasked as actress and cinematographer for her first feature. Taking loose inspiration from Bertolt Brecht's "The Good Person of Szechwan," they wander, improvise, and film over a month's stay in Leshan, until their roles start to blur. Through lingering, minimal takes, the beguiling literary adaptation gives way to more profound shapeshifting between documentary and fiction. The multiple subjectivities at play—of filmmaker, performer, woman—slowly merge and pit the promise of (self) discovery in travel against a palpable sense of being stuck in place. Losing control is breathtaking in The Good Woman of Sichuan, in which "[a]ny resemblance to the imagined or dreamt is entirely coincidental." Pom Bunsermvicha's Lemongrass Girl, created on the set of Anocha Suwichakornpong's newest film, also fluidly moves between genres through female camaraderie. Over the course of a hushed search for the young woman fit to act out an age-old ritual on set, myth and social norms hover like impending rain.
Lemongrass Girl. 2021. Thailand. Directed by Pom Bunsermvicha. Screenplay by Anocha Suwichakornpong. North American premiere. In Thai; English subtitles. 17 min.
The Good Woman of Sichuan. 2021. Canada/China. Directed by Sabrina Zhao. North American premiere. In Mandarin, Sichuan dialects; English subtitles. 87 min.
Virtual Cinema is not available to Annual Pass members. Virtual Cinema screenings are not available outside the US.