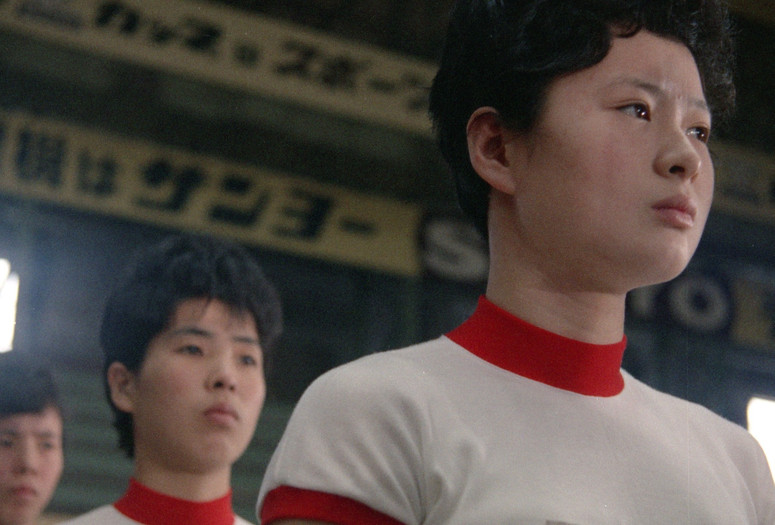 Virtual Cinema screenings are available exclusively to MoMA members. Not a member? Join today and start streaming.
Les sorcières de l'Orient (The Witches of the Orient). 2021. France. Directed by Julien Faraut. North American premiere. In Japanese; English subtitles. 100 min.
United by their jobs in a textile factory, a Japanese women's volleyball team chases absolute perfection—and finds international superstardom—representing postwar Japan on the 1964 Olympic stage. Less an underdog tale than a saga of overwhelming determination that simultaneously subverts and feeds an orientalized mystique, The Witches of the Orient conjures the tenor and tone of the team's grip on popular imagination during the 1960s and '70s. Continuing his pattern of experimenting with a range of materials, director Julian Faraut oscillates between archival footage, testimony from the now-octogenarian teammates, and liberal usage of a popular anime inspired by their exploits. The result charts the Witches' meteoric rise without losing their overwhelmingly vital spirit, their persistence even as the world shifts rapidly around them. The joy of the Witches' success is infectious, providing a gravitational root for both the structure of the film and its audiences. The Witches feel exactly like what our weary world needs right now, and offer a hopeful prelude to the 2021 Tokyo Olympic Games.
Virtual Cinema is not available to Annual Pass members. Virtual Cinema screenings are not available outside the US.