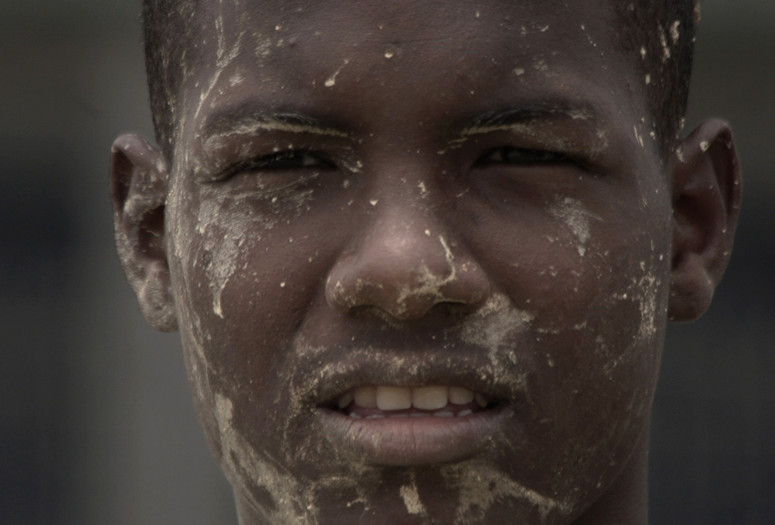 Virtual Cinema screenings are available exclusively to MoMA members. Not a member? Join today and start streaming.
Campo de Jogo (Sunday Ball). 2014. Brazil. Directed by Eryk Rocha. In Portuguese; English subtitles. 71 min.
Less than four miles away from the north Rio de Janeiro neighborhood of Sampaio sits the site of the 2014 World Cup, Maracana Stadium. As the world trained its eyes on the Maracana for the FIFA matches, in Sampaio, the annual championship between favela soccer teams unfolded. Brazilian documentarian Eryk Rocha crafts an all-encompassing experience, dropping the viewer right onto the dirt soccer pitch as the two teams face off. An unconventional "sports documentary" in every sense, Campo de Jogo is a tactile, sonic, and emotional immersion demonstrating the religious nature of soccer in Brazil. Courtesy Cinema Slate
Virtual Cinema is not available to Annual Pass members. Virtual Cinema screenings are not available outside the US.