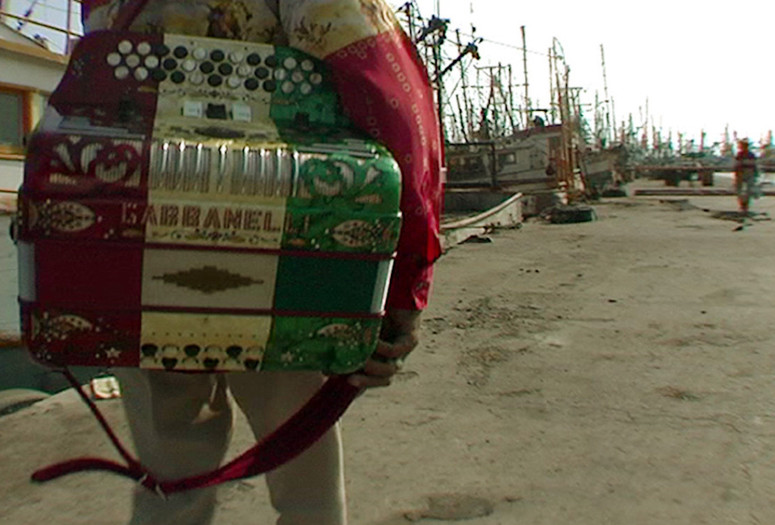 Virtual Cinema screenings are available exclusively to MoMA members. Not a member? Join today and start streaming.
Al otro lado (To the Other Side). 2005. Mexico. Directed by Natalia Almada. In Spanish; English subtitles. 60 min.
In Sinaloa, Mexico, generations have supported themselves as fishermen. But with the ocean increasingly depleted by unchecked overfishing, many have turned their fishing boats into drug-running operations. Director Natalia Almada (Users, 2021) deftly tells an intimate story of crossing the border through corridos, traditional Mexican ballads that are both outlaw poetry and social history, and Magdiel, a fisherman and talented musician who dreams of moving to the United States. When his visa is declined and he can't afford a trip across the border, it seems corridos may be his only ticket out. Courtesy of the filmmaker
Virtual Cinema is not available to Annual Pass members. Virtual Cinema screenings are not available outside the US.