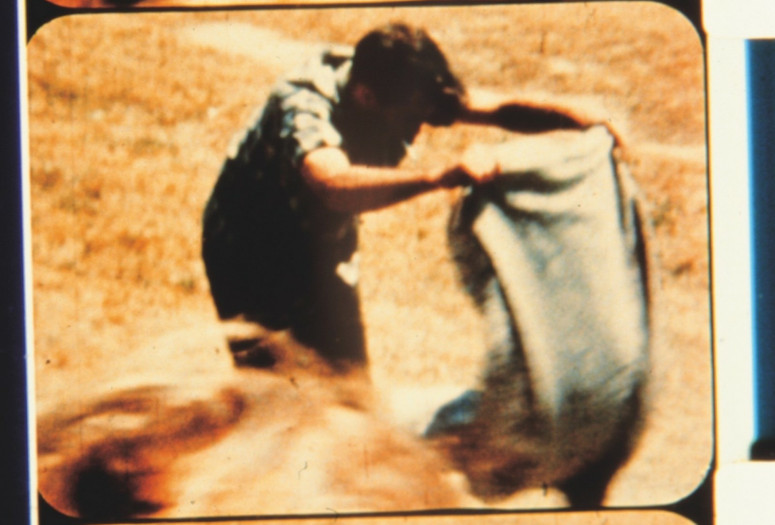 Virtual Cinema screenings are available exclusively to MoMA members. Not a member? Join today and start streaming.
Investigation of a Flame. 2001. USA. Directed by Lynne Sachs. 45 min.
On May 17, 1968, a group of Catholic anti–Vietnam War protestors armed with homemade napalm confiscated hundreds of selective service records and set fire to them in a Catonsville, Maryland, parking lot. Decades later, director Lynne Sachs interviews the surviving members of the Catonsville Nine about their acts of resistance and their unwavering commitment to peace. Screened on opening night of Documentary Fortnight's inaugural year, only months after 9/11—and now 20 years later in a new era of discontent—Investigation of a Flame is as powerful as ever, a call to action in the face of turmoil and injustice. Courtesy the Film-Makers' Cooperative
Virtual Cinema is not available to Annual Pass members. Virtual Cinema screenings are not available outside the US.