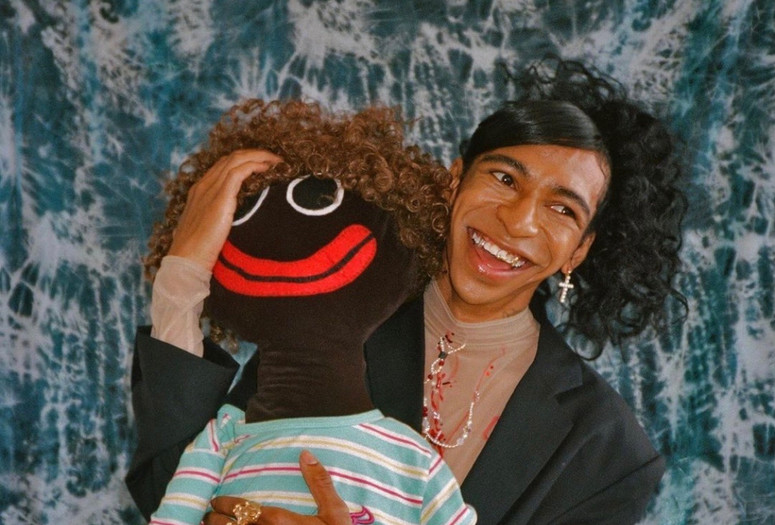 Join us as we craft and draw our own fantastic worlds with guest artist Sean-Kierre Lyons at the next Open Art Space!
Open Art Space is a relaxed, biweekly, online drop-in program for LGBTQ+ high school students who are interested in thinking about and making art in a creative and welcoming environment.
In this virtual space, we invite guest artists working in a wide range of mediums to share their craft and experiences with Open Art Space participants.
Sean-Kierre Lyons (b. 1991, Salinas, NY) currently lives and works in New York City. They have exhibited their work in solo exhibitions at Larrie (New York), Fortnight Institute, and NADA Miami. Their work has also been presented in group exhibitions at HOUSING (New York), BronxArtSpace (New York), OCHI PROJECTS (Los Angeles), AA|LA (Los Angeles), and Kunstverein Munchen E.V. (Munich), among others. Lyons has a forthcoming two-person show with Alake Shilling at Larrie in 2021.
Register online for the session on Thursday, February 18, at 4:00 p.m. EST
This session will be led virtually through Zoom, a free video-conferencing software. Participants are encouraged to use a computer, smartphone, or tablet with a camera and Internet access, if possible. Participants may also dial in using a phone line. Participants will receive a Zoom link upon registering.

Accessibility
This session will have software-generated closed captions. For more information on accessibility at MoMA, please visit moma.org/access. For accessibility questions or accommodation requests, please email [email protected].