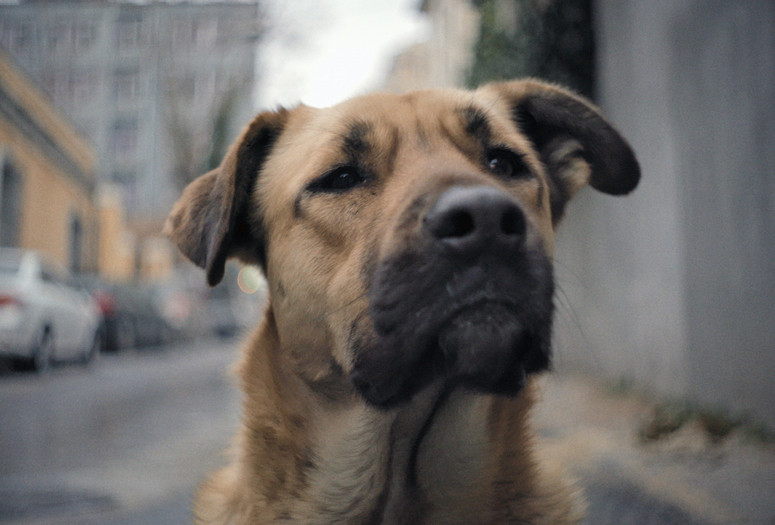 Virtual Cinema screenings are available exclusively to MoMA members. Not a member? Join today and start streaming.
Stray. 2020. USA. Directed by Elizabeth Lo. 73 min.
Whether through bustling streets or decrepit ruins, the gaze of three stray dogs provides a window into the overlooked corners of Turkish society. Zeytin, Nazar, and Kartal lead us on inconspicuous journeys throughout Istanbul, allowing for unusual and unvarnished portraits of human and canine life. Courtesy of Magnolia Pictures
KAMA'AINA. 2020. USA. Directed by Kimi Howl Lee. 15 min.
In Hawaiʻian, Kamaʻāina means "child of the land" and refers to any resident born on the islands––regardless of their racial background. A queer 16-year-old girl, Mahina, must navigate life on the streets in Oahu, until she eventually finds refuge at the Pu'uhonua o Wai'anae, Hawaii's largest organized homeless encampment.
"Our intention with Kamaʻāina was to shed light on the staggering homeless crisis that plagues Hawaiʻi's youth, without fetishizing the hidden poverty in paradise. The cast was primarily houseless, first-time actors––including our 16-year-old lead, Malia Kamalani––whom we met at the local Starbucks."
Watch 11 Questions with Kimi Howl Lee
Virtual Cinema is not available to Annual Pass members. Virtual Cinema screenings are not available outside the US.