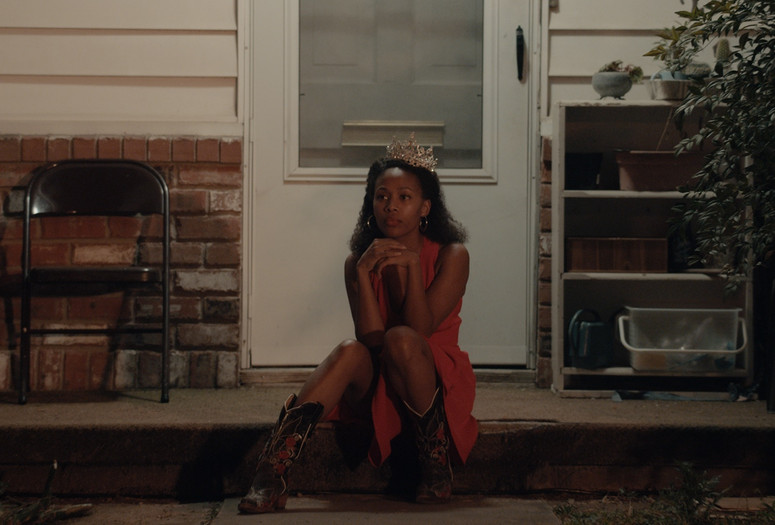 Virtual Cinema screenings are available exclusively to MoMA members. Not a member? Join today and start streaming.
Miss Juneteenth. 2020. USA. Directed by Channing Godfrey Peoples. With Nicole Beharie, Kendrick Sampson, Alexis Chikaeze. 103 min.
Turquoise Jones is a single mom who holds down a household, a rebellious teenager, and pretty much everything that goes down at Wayman's BBQ & Lounge. Turquoise is also a bona fide beauty queen: she was once crowned Miss Juneteenth, a title commemorating the day slaves in Texas were freed—two years after the Emancipation Proclamation. Life didn't turn out as beautifully as the title promised, but Turquoise, determined to right her wrongs, is grooming her daughter, Kai, to become Miss Juneteenth, even if Kai wants something else.
The June 19 release of Miss Juneteenth brought additional awareness to the important observance of Juneteenth, the celebration of the emancipation of those who had been enslaved in the US, helping to cement its long-overdue position in the zeitgeist. Courtesy of Vertical Entertainment
See You Next Time. 2019. USA. Directed by Crystal Kayiza. 6 min.
See You Next Time captures the intimate moments between a Chinese nail tech and her Black client in a Brooklyn nail salon. It reaches across the nail salon table for a nuanced look into how two women of color see each other in a space unlike anything else in their respective worlds.
Crystal Kayiza received a 2019 The Future of Film Is Female grant for her upcoming feature documentary, The Gardeners. Her previous short film Edgecombe screened as part of The Future of Film is Female, Part 2 at MoMA.
Watch 11 Questions with Crystal Kayiza
Virtual Cinema is not available to Annual Pass members. Virtual Cinema screenings are not available outside the US.