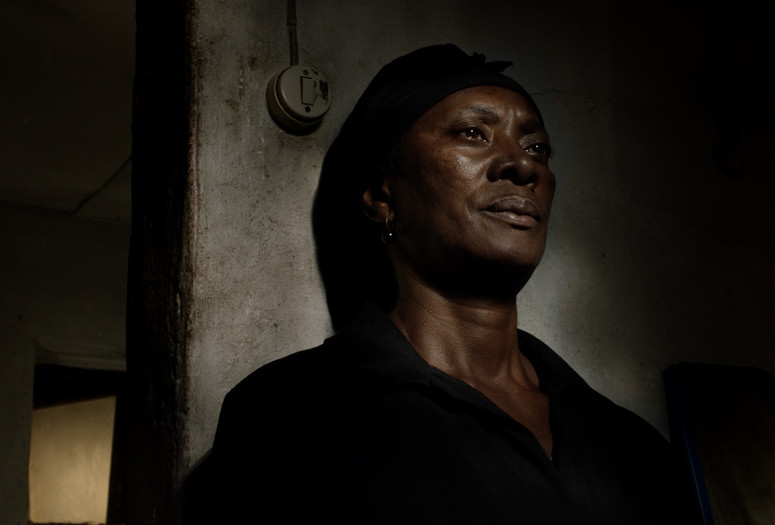 Virtual Cinema screenings are available exclusively to MoMA members. Not a member? Join today and start streaming.
Vitalina Varela. 2019. Portugal. Directed by Pedro Costa. With Varela. In Portuguese; English subtitles. 124 min.
After two and a half decades, Vitalina Varela stepped off the plane in Lisbon. She had flown over 1,500 miles of sea to be reunited with her husband, who'd left her in Cape Verde all those years before. Upon stepping onto the tarmac, she receives word of the ultimate heartbreak: her husband has died, just days before her arrival. Completely adrift in an unfamiliar city, Varela attempts to construct a life in the vacuum left by her former lover. She is met with hostility from those in her new orbit, and has to contend with the questionable legacy of the man she spent so much of her life waiting for. Astonishingly lensed by Pedro Costa's longtime collaborator Leonardo Simões, the characters in Vitalina Varela remain buried in the shadows of Lisbon, the city constantly looming over their fragile souls. As we witness Varela's onerous integration into her new home, we are slowly drawn, much like her, into Costa's painterly pools of light. Courtesy of Grasshopper Film
Virtual Cinema is not available to Annual Pass members. Virtual Cinema screenings are not available outside the US.