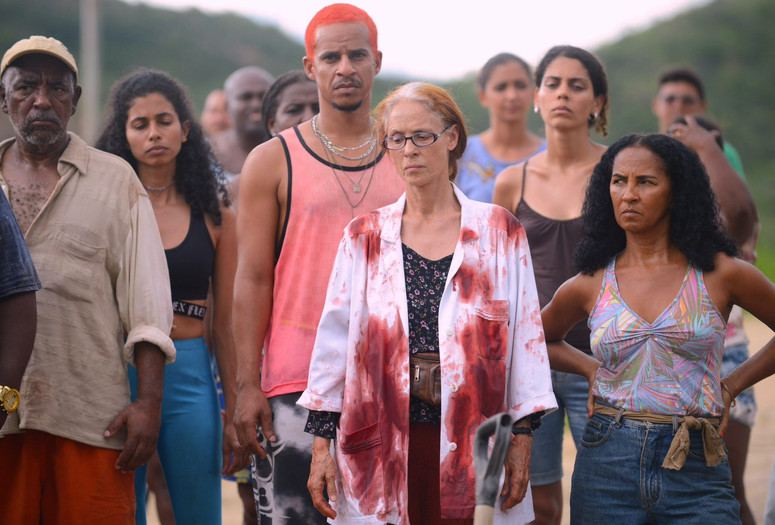 Virtual Cinema screenings are available exclusively to MoMA members. Not a member? Join today and start streaming.
Bacurau. 2019. Brazil/France. Directed by Kleber Mendonça Filho. With Sonia Braga. In Portuguese, English; English subtitles. 132 min.
Winner of the Jury Prize at the 2019 Cannes Film Festival, Kleber Menconça Filho and Juliano Domelles's thrillingly unpredictable genre-twister moves from spaghetti Western to sci-fi horror to the political allegory of the distinctively Northeast Brazilian cangaco (a popular legend of flamboyant banditry), as Sonia Braga and her neighbors in the Brazilian sertão find their village mysteriously erased from the map and invaded by a roving band of mercenaries led by Udo Kier.
Virtual Cinema is not available to Annual Pass members. Virtual Cinema screenings are not available outside the US.