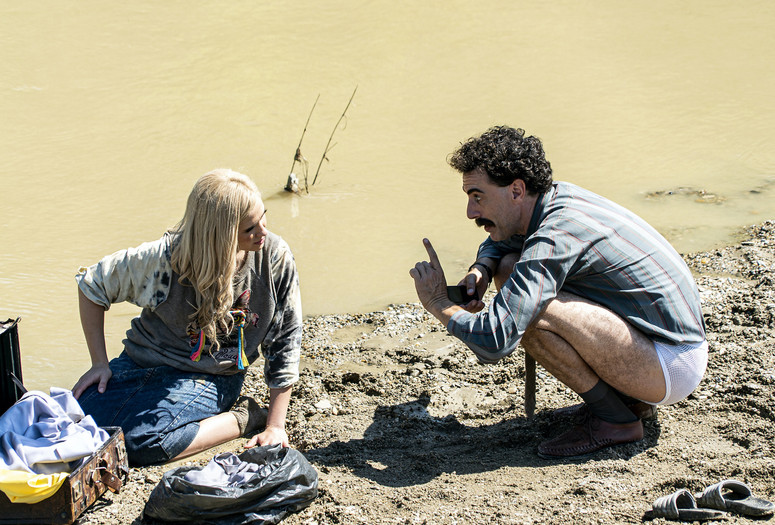 Virtual Cinema screenings are available exclusively to MoMA members. Not a member? Join today and start streaming.
Borat Subsequent Moviefilm: Delivery of Prodigious Bribe to American Regime for Make Benefit Once Glorious Nation of Kazakhstan. 2020. USA. Directed by Jason Woliner. With Sacha Baron Cohen, Maria Bakalova. 96 min.
Who knew that Sacha Baron Cohen's most outrageous (and slyly wise) creation would turn out to be a feminist enabler? Returning to US of A to make amends for shaming his home nation of Kazakhstan, Borat decides to "gift" his newly discovered 15-year-old daughter (played with howlingly great gusto by newcomer Maria Bakalova) to Mike Pence. Capturing all of the insanity of late-stage TrumpWorld (including an already infamous tuck by Rudy Guiliani), the film turns out to be a scathing indictment of malignant masculinity. It would all be even more hilarious if it weren't so true….Courtesy of Amazon Studios
Virtual Cinema is not available to Annual Pass members. Virtual Cinema screenings are not available outside the US.