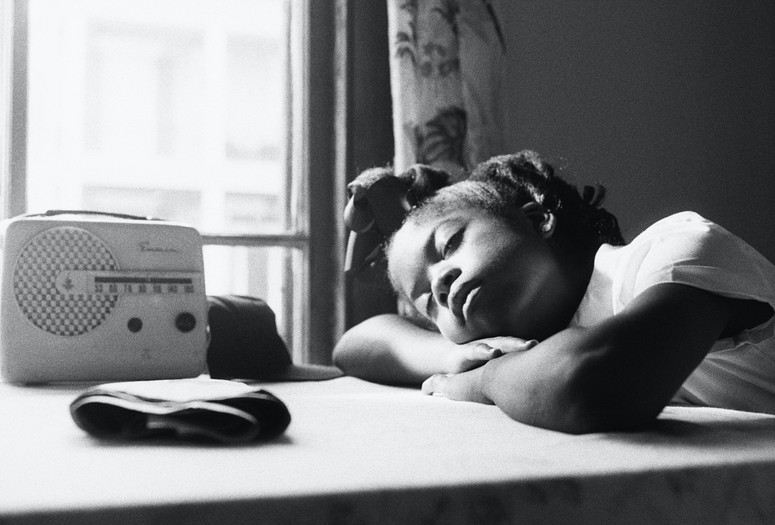 In this interactive session, learn how to work with recorded sound to evoke memories and emotions. Taking inspiration from filmmaker Garrett Bradley's America (2019)—which reimagines scenes of Black history and life lost within the 70% of all feature-length films made in the US between 1912 and 1929 that no longer exist (according to the Library of Congress)—this workshop invites participants to explore how sound can transform our memory of lost places, people, and histories. Facilitators will illustrate their approach to film scoring and focus on process through exercises in deep listening and compositional decision-making. Workshop participants will have the chance to submit a short film to be screened at a live program with Garrett Bradley.
We encourage participants to download a free trial of Ableton Live before the session.
Register now for the session on February 13, 11:00 a.m.–2:00 p.m. EST, with Trevor Mathison and Ari Melenciano.
This program is part of the Memories for the Future, a program series in conjunction with Projects: Garrett Bradley. Memories for the Future invites audiences to create short films that remember the places, people, and histories they have lost or left behind. Taking inspiration from filmmaker Garrett Bradley's interest in repairing archival absences, Memories for the Future considers how sound and moving image can evoke personal memories to transform collective history. This series of workshops is facilitated by filmmakers, sound artists, and other visual storytellers to illustrate how to use the filmmaking and scoring techniques and are supported by digital guides that offer additional tools and resources to support audiences in creating short films. To explore other workshops and digital resources, visit here.
This program series is presented in collaboration with The Studio Museum in Harlem.
Workshop Facilitators
Udit Duseja is a sound designer who works between Mumbai and London. Since 2009 he has honed his approach to explore the intersection between sound and music, creating experimental sonic experiences that address a multiplicity of themes. He designed the score for Garrett Bradley's America.
Jeremy Toussaint-Baptiste is a New York–based artist, composer, and performer who considers notions of errant relations that thrive across subjectivities. Toussaint-Baptiste was a 2017 artist-in-residence at Issue Project Room and received a Bessie Award in 2018 for Outstanding Music Composition and Sound Design.
Trevor Mathison is an artist, composer, sound designer, and recordist. His sonic practice, centering the creation of fractured haunting aural landscapes and integrating existing music, has been featured in over thirty award-winning films. Mathison was a founding member of The Black Audio Film Collective (Handsworth Songs (1986), The March (2013)). Mathison composed the score for Garrett Bradley's America.
Ari Melenciano is a creative technologist and researcher who is passionate about exploring the relationships between various forms of design and sentient experiences. Her work and research is often a synthesis of human-computer interactive technologies, Afrocentric design practices, and experimental pedagogy.
Zoom Access
This session will be held virtually through Zoom, a free video-conferencing software. Participants are encouraged to use a computer, smart phone, or tablet with a camera and Internet access, if possible. Participants will receive details for how to join the meeting 24 hours before the program begins.
Accessibility
This session will be live-captioned. American Sign Language (ASL) interpretation is available upon request with two weeks' advance notice. We will make every effort to provide accommodation for requests made with less than two weeks' notice. For more information on accessibility at MoMA, please visit moma.org/access. For accessibility questions or accommodation requests, please email [email protected] or call (212) 708-9781.
This program will be recorded.



Volkswagen of America is proud to be MoMA's lead partner of education.

Generous support for Adult and Academic Programs is provided by the Agnes Gund Education Endowment Fund for Public Programs, The Junior Associates of The Museum of Modern Art Endowment for Educational Programs, and the Jeanne Thayer Young Scholars Fund. Additional support is provided by the Annual Education Fund.