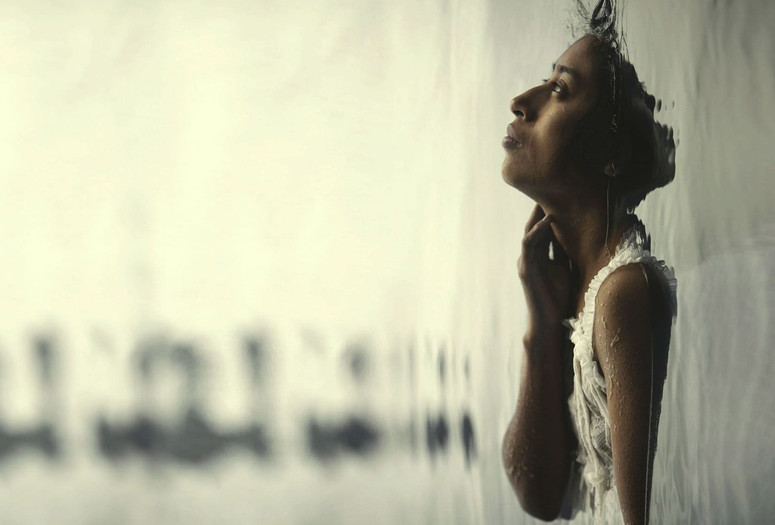 Virtual Cinema screenings are available exclusively to MoMA members. Not a member? Join today and start streaming.
La Llorona. 2019. Guatemala. Directed by Jayro Bustamente. Screenplay by Bustamante, Lisandro Sanchez. With María Mercedes Coroy, María Telón, Sabrina De La Hoz. In Spanish, Mayan-Caqchickel, Mayan-Ixil; English subtitles. 97 min.
The Guatemalan entry in this year's Oscar race, La Llorona is a bold reimagining of the legend of the weeping woman, a roaming ghost haunted by the death of her children. After standing trial for war crimes, retired General Enrique Monteverde's (Julio Diaz) estate in Guatemala City is surrounded by demonstrators, reminding Monteverde of the irreplaceable lives lost, despite his guilty verdict. Unrest outside bleeds indoors, as the family's Mayan-Ixil housekeepers swiftly resign their posts. The arrival of Alma, a new maid, brings all of Monteverde's paranoid fears to the fore. A seamless hybrid of psychological horror and interior drama, ably directed by Jayro Bustamante, La Llorona succeeds as a tactile, contemporary take on a timeless folktale. Courtesy of Shudder
Virtual Cinema is not available to Annual Pass members. Virtual Cinema screenings are not available outside the US.