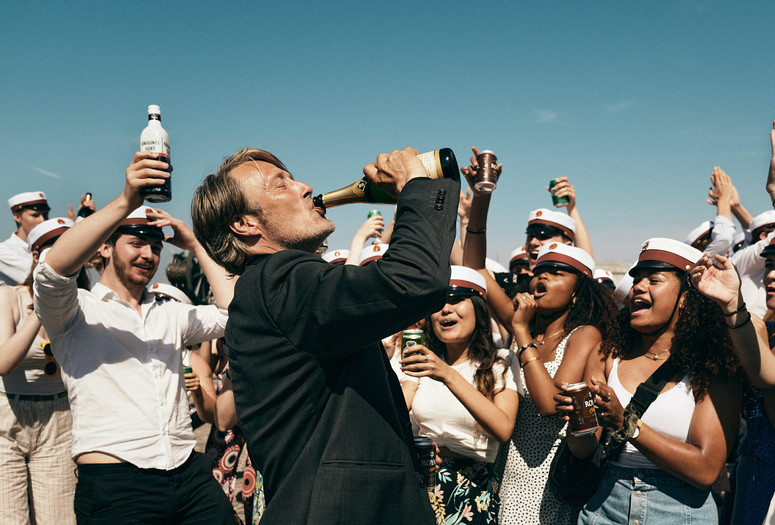 Virtual Cinema screenings are available exclusively to MoMA members. Not a member? Join today and start streaming.
Druk (Another Round). 2020. Denmark. Directed by Thomas Vinterberg. Screenplay by Vinterberg, Tobias Lindholm. With Mads Mikkelsen, Thomas Bo Larsen, Magnus Millang. In Danish; English subtitles. 117 min.
Made with courageous resolve (forged in personal tragedy), Thomas Vinterberg's Another Round points toward a way forward in a life drained of meaning. Mads Mikkelsen shines as a middle-aged schoolteacher who attempts to marinate himself in just enough alcohol to be positively engaged in things that once brought him joy, but have more recently become rote. Joined by a cadre of similarly "stuck" pals, he toggles between bliss and blackouts. Miraculously free of moralistic judgement or easy answers, this is a film for a generation (X) that has always been a little bit lost but remains a little bit hopeful.
Virtual Cinema is not available to Annual Pass members. Virtual Cinema screenings are not available outside the US.