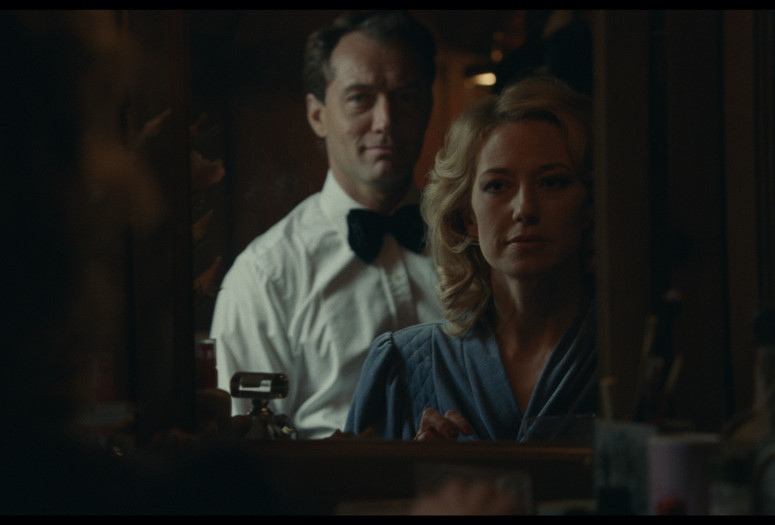 Virtual Cinema screenings are available exclusively to MoMA members. Not a member? Join today and start streaming.
The Nest. 2020. USA. Written and directed by Sean Durkin. With Jude Law, Carrie Coon. 107 min.
Unsettling to the core, Sean Durkin's The Nest tells the story of a house divided by nationality and lineage, and connected by ambition and conspicuous consumption. Jude Law and Carrie Coon are Rory and Allison O'Hara, a great-looking couple living the good life in 1980s America until Rory abruptly uproots them and their two children for his next big opportunity, in his native England. As Rory, a charming grifter whose financial reach often exceeds his grasp, gets in over his head at work, debts go unpaid and promises go unmet, leading to the slow, painful disintegration of the family unit. Durkin, returning to the big screen for the first time since 2011's dreamy Martha Marcy May Marlene, leans on his two lead actors to carry the film, and both deliver standout performances. Coon in particular is electric as Allison, a woman conflicted by her desire for material success and wracked with self-loathing at the toll that this pursuit takes on her family. Courtesy of IFC Films
Virtual Cinema is not available to Annual Pass members. Virtual Cinema screenings are not available outside the US.