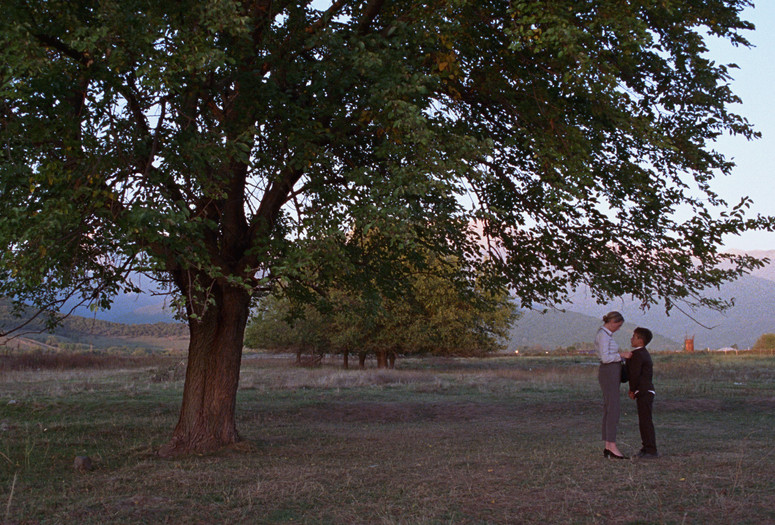 Virtual Cinema screenings are available exclusively to MoMA members. Not a member? Join today and start streaming.
Beginning. 2020. Georgia/France. Directed by Déa Kulumbegashvili. Screenplay by Kulumbegashvili, Rati Oneli. With Ia Sukhitashvili, Kakha Kintsurashvili, Rati Oneli. In Georgian; English subtitles. 108 min.
"In her striking feature debut, Georgian filmmaker Dea Kulumbegashvili uses rigorous, compositionally complex frames to tell the devastating story of a persecuted family of Jehovah's Witness missionaries from the perspective of a wife and mother. Following a shocking act of arson on the place of worship she and her husband have established in a remote village outside of Tbilisi, Yana (Ia Sukhitashvili) finds herself descending into a spiral of confusion and doubt, her suffering only exacerbated by her debased treatment at the hands of the local police. An occasionally harrowing depiction of women's roles in both religious and secular society, Beginning announces a major new arrival on the world cinema scene." (New York Film Festival Program Notes)
Virtual Cinema is not available to Annual Pass members. Virtual Cinema screenings are not available outside the US.