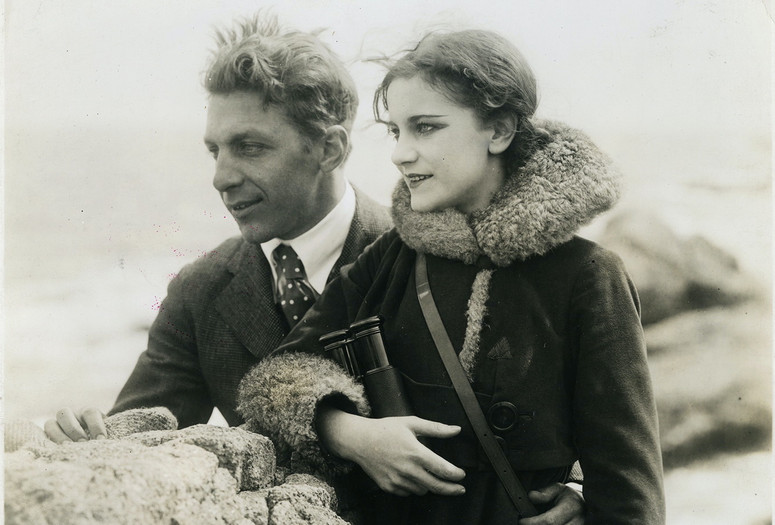 Virtual Cinema screenings are available exclusively to MoMA members. Not a member? Join today and start streaming.
Making a Convert. 1914. USA. Collins's easy grace is already apparent in his first solo directing effort, a one-reel public service film warning New Jersey residents to stay out of the way of oncoming streetcars that becomes a beguiling romantic comedy.
The Last of the Hargroves. 1914. USA. Gertrude McCoy, a lanky Southern beauty who was one of Edison's most popular stars, plays a mountain girl who helps end a generational feud between two families.
The Portrait in the Attic. 1915. USA. Attached to the memory of her late mother, a young girl refuses to acknowledge her father's new wife. This one-reeler was one of Collins's first films with Viola Dana, an Edison star who later became his wife and most frequent collaborator.
What Could She Do? 1914. USA. Suddenly orphaned, a Southern belle finds herself without a place in the world, until she discovers a talent for undercover police work. Gertrude McCoy wrote and stars in this three-reel production, which Edison – still reluctant to enter the new market for multiple-reel "feature" films – designed to be shown either in one go or as three one-reel chapters (of which, alas, only the first two survive).
The Slavey Student. 1915. USA. Another Edison proto-feature, this three-reeler combines boarding school comedy and melodramatic redemption. Viola Dana stars as an orphaned teenager working her way through an exclusive girls' school contending with the romantic entanglements of her fellow students and a brother in jail for a crime he didn't commit.
The Ploughshare. 1915. USA. The novelistic ambitions of Mary Imlay Taylor's screenplay run up against the awkward, short-lived format of the four-reel feature with a densely plotted melodrama about love, betrayal, and politics in the old South.
Virtual Cinema is not available to Annual Pass members. Virtual Cinema screenings are not available outside the US.