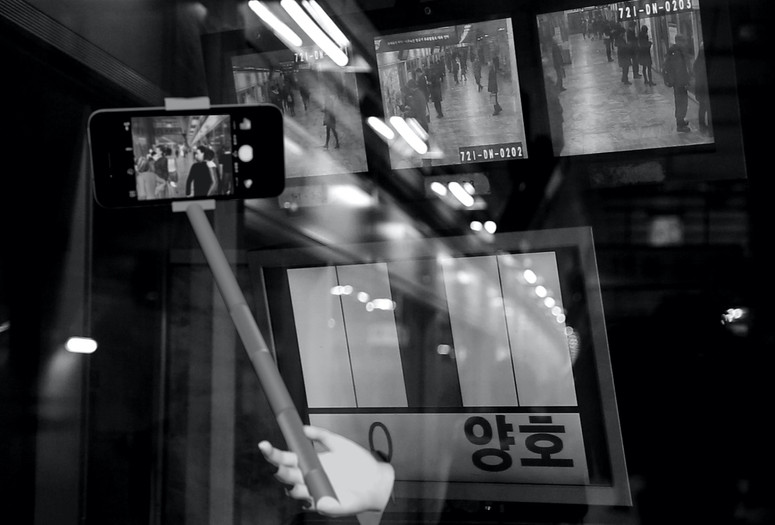 Virtual Cinema screenings are available exclusively to MoMA members. Not a member? Join today and start streaming.
Heecheon Kim has become a leading voice from South Korea in the wake of major projects at Seoul Mediacity Biennale (2016) and Art Sonje Center (2019), among numerous international presentations. While focusing on the mechanisms of digital culture, Kim has also distinguished his practice by working at the threshold between the physical and the virtual, with an emphasis on mapping connections between the two rather than a digital native's world-building. In short films and structural installations, Kim boldly and blithely employs CGI, social media, GPS, face-swap, and augmented-reality technologies in original mash-ups of youth culture, data simulation, and personal cinema. The resulting body of work links mediation, cognition, emotion, and the body, unexpectedly creating a narrative-driven approach that feels freshly cinematic.
Seoul, where Kim is based, appears throughout this screening of Lifting Barbells (2015), Sleigh Ride Chill (2016), and Every Smooth Thing through Mesher (2018, a commission from the Gwanju Biennial presented here in its US premiere). The city appears, respectively, as architectural modeling, a setting for live-streamed gaming, and more atmospherically during a summer night's anticipation of a tropical storm, which the film conveys through smartphone crosshairs tapped into Pokemon Go. Kim envisions Every Smooth Thing for the personal screen rather than theatrical projection, offering an answer to a question raised in Lifting Barbells: "I want to go home. Will I be able to leave this place? This place where the online and offline merge? Even if I've already been downloaded??"
Virtual Cinema is not available to Annual Pass members. Virtual Cinema screenings are not available outside the US.