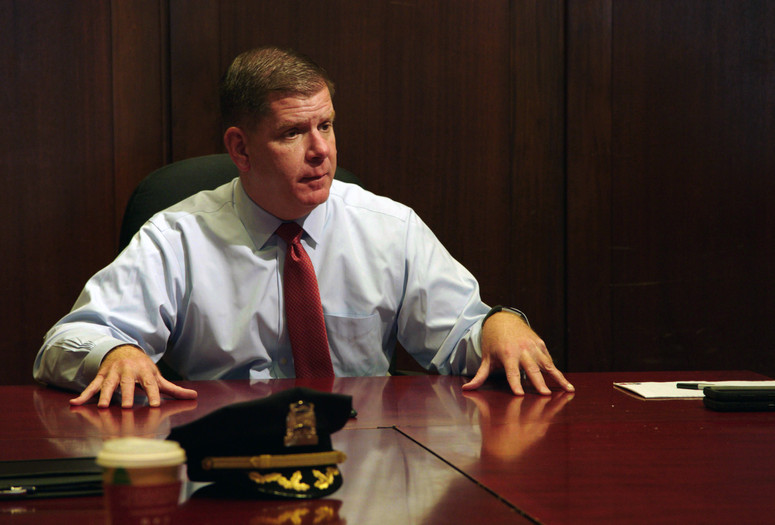 Virtual Cinema screenings are available exclusively to MoMA members. Not a member? Join today and start streaming.
City Hall. 2020. USA. Directed by Frederick Wiseman. Closed captions available. 272 min.
Recently extolled by the New York Times as America's greatest novelist, Frederick Wiseman goes home again to his native Boston to observe the myriad functionings of City Hall under the avuncular Mayor Marty Walsh—from a 311 animal rescue call to a same-sex marriage ceremony, a gathering of soldiers on Veteran's Day, a World Series victory parade, a deputies' meeting to discuss homelessness in the T, and a public hearing on a cannabis dispensary in a low-income neighborhood. Filmed over several weeks from late 2018 through early 2019, City Hall is astonishing at every level: as a gripping piece of storytelling, a portrait of an immigrant democracy at work, and a bracing reminder (especially during COVID) of the importance of good government. Courtesy of Zipporah Films
Virtual Cinema is not available to Annual Pass members. Virtual Cinema screenings are not available outside the US.