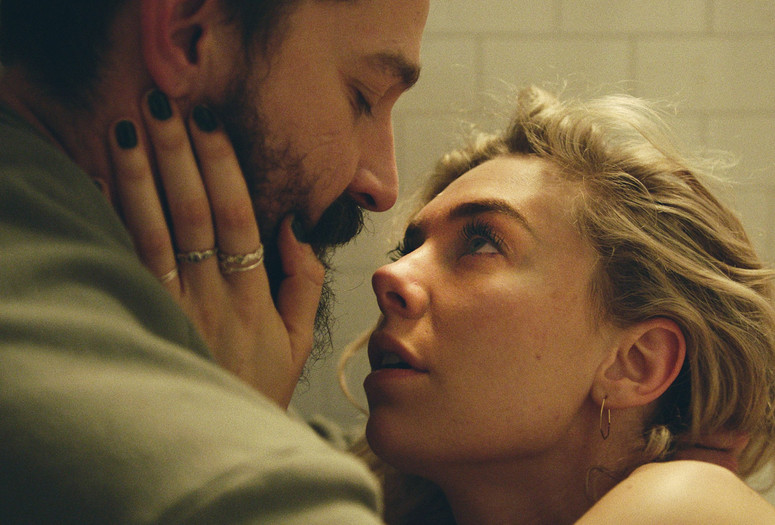 Virtual Cinema screenings are available exclusively to MoMA members. Not a member? Join today and start streaming.
Pieces of a Woman. 2020. USA/Canada/Hungary. Directed by Kornél Mundruczó. Screenplay by Kata Wéber. With Vanessa Kirby, Shia LaBeouf, Ellen Burstyn, Molly Parker, Benny Safdie. Closed captions available. 128 min.
A pre-title home-birth sequence—filmed in a single 23-minute take—sets the stage for a gut-wrenching domestic drama about a couple struggling to pick up the pieces after an immeasurable tragedy. Two wounded souls find opposite ways to cope, one turning stone cold while the other acts out in revolt. The first English-language film from Hungarian director Kornél Mundruczó (White God, 2014) takes an unflinching deep-dive into the darkest human experience. Vanessa Kirby projects vulnerability, rage, and anguish in equal measure as a woman on the verge of a crushing breakdown, in a performance that earned her the best actress award at the Venice Film Festival. Courtesy of Netflix
Virtual Cinema is not available to Annual Pass members. Virtual Cinema screenings are not available outside the US.