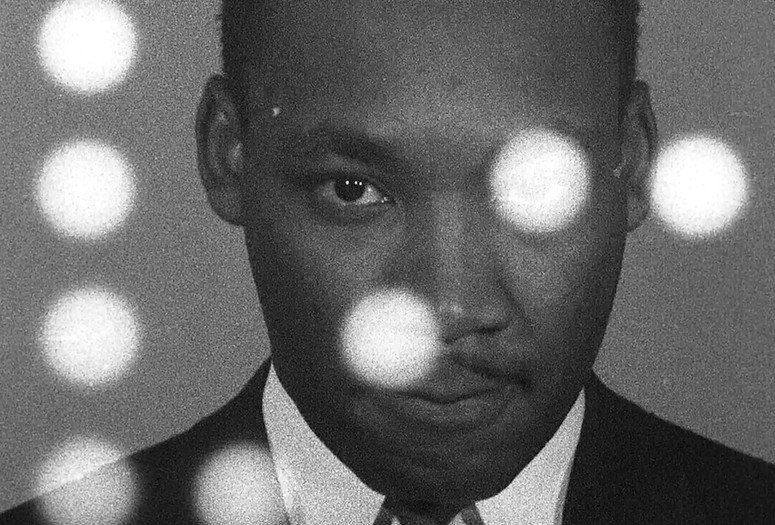 Virtual Cinema screenings are available exclusively to MoMA members. Not a member? Join today and start streaming.
MLK/FBI. 2020. USA. Directed by Samuel D. Pollard. Closed captions available. 104 min.
Veteran documentarian Sam Pollard (Eyes on the Prize; Slavery by Another Name; Two Trains Runnin') uses newly unclassified documents from the FBI dossier on Martin Luther King to reveal the extent, and depths, to which J. Edgar Hoover and his deputy Bill Sullivan pried into the civil rights leader's private life through gross abuses of surveillance and other dirty tricks. With the tacit support of presidents Eisenhower, Kennedy, and Johnson, the FBI sought evidence of King's purported ties to the Communist Party, but instead discovered and made recordings of King's extramarital affairs in an attempt to blackmail him into silent obedience. A dark stain on US history, this story is told through rich archival footage and testimonials by King's associates Andrew Young and Clarence B. Jones and the historians David Garrow and Beverly Gage. Courtesy IFC Films
Virtual Cinema is not available to Annual Pass members. Virtual Cinema screenings are not available outside the US.