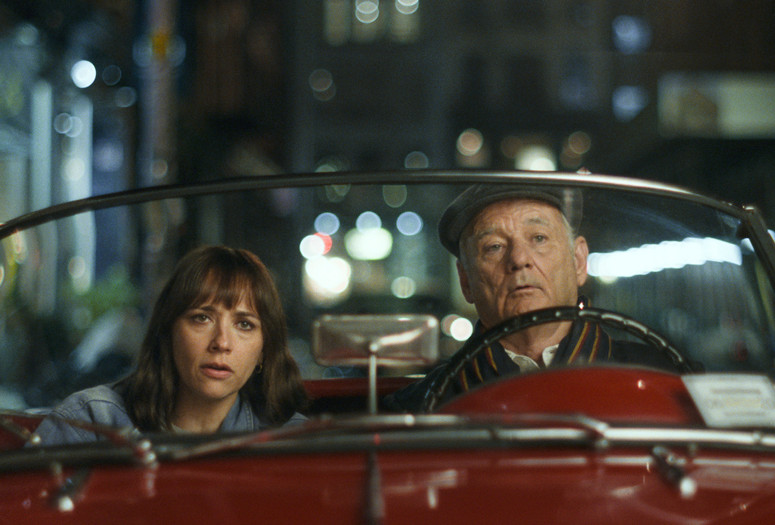 Virtual Cinema screenings are available exclusively to MoMA members. Not a member? Join today and start streaming.
On the Rocks. 2020. USA. Written and directed by Sofia Coppola. With Rashida Jones, Bill Murray, Marlon Wayans. 96 min.
Laura (Rashida Jones), a novelist, and Dean (Marlon Wayans), a tech entrepreneur, are successful young Manhattanites with two daughters. Between rushing out the door for school drop-off, staying late for work dinners, and unexpected business trips, Laura starts noticing signs that Dean may be having an affair. What Laura first considers an insignificant, passing worry becomes a full-blown reconnaissance effort as soon as she explains the situation to her playboy-for-life father, Felix (Bill Murray). In a screwball departure from her more stylistic fare, Sofia Coppola directs Jones and Murray effortlessly, balancing broad humor with emotional nuance to deliver a lighthearted story of the ups and downs of love, both chosen and familial. Courtesy of A24/Apple
Virtual Cinema is not available to Annual Pass members. Virtual Cinema screenings are not available outside the US.