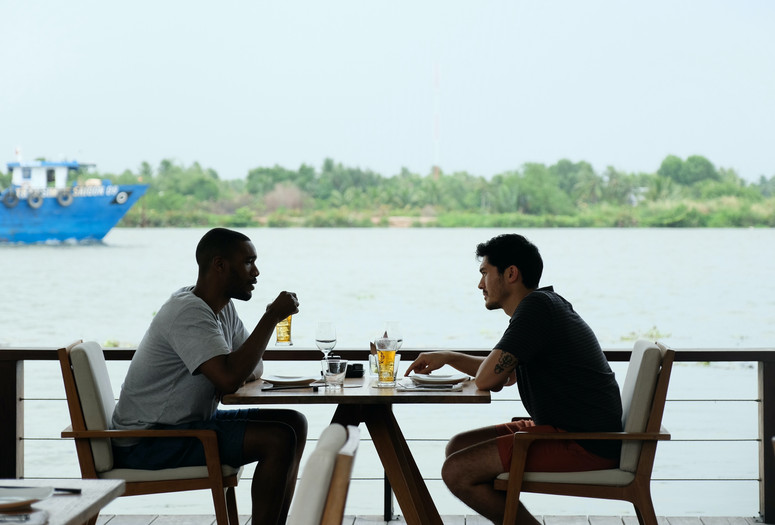 Virtual Cinema screenings are available exclusively to MoMA members. Not a member? Join today and start streaming.
Monsoon. 2020. Great Britain. Directed by Hong Khaou. With Henry Golding, Parker Sawyers. 85 min.
The experience of being an outsider in your own home, and the inability of so many to "belong," is gracefully explored in Monsoon. Henry Golding (cast before he became a global movie star in the wake of Crazy Rich Asians) plays Kit, a man returning to Vietnam for the first time since his family fled after the war. Searching for a meaningful place to scatter his parent's ashes, he spends most of his time trying to find himself in a place that should feel familiar. When even sex doesn't soothe him—though he does find something potentially rewarding in American ex-pat Louis (Parker Sawyers)—his journey toward self-acceptance begins. Courtesy of Strand Releasing
Virtual Cinema is not available to Annual Pass members. Virtual Cinema screenings are not available outside the US.