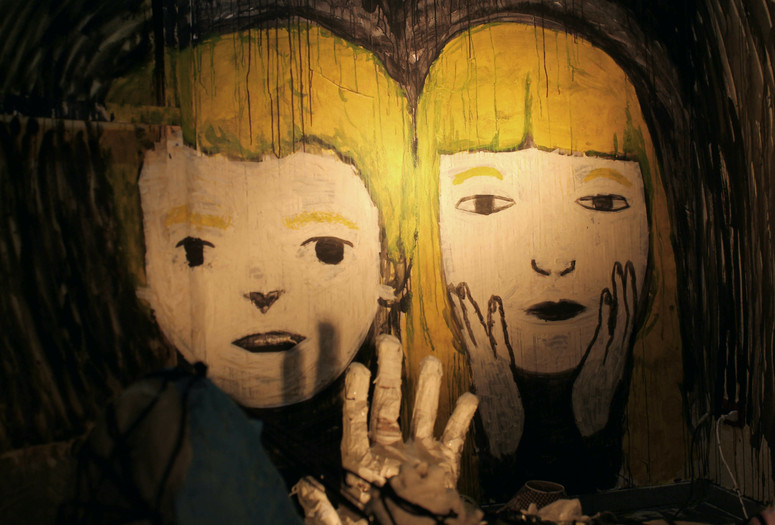 Virtual Cinema screenings are available exclusively to MoMA members. Not a member? Join today and start streaming.
La Casa Lobo (The Wolf House). 2018. Chile/Germany. Directed by Joaquín Cociña, Cristóbal León. In Spanish; English subtitles. 75 min.
In the spirit of Czech avant-garde master Jan Švankmajer, Cristόbal Leόn and Joaquín Cociña's painstakingly hand-crafted stop-motion feature is a nightmarish fairy tale inspired by a real-life Nazi commune that existed under Chilean dictator Augusto Pinochet's rule, from 1973 to 1990. Fashioned as an obscure narrative of capture and control, the film riffs on Alice in Wonderland and the Three Little Pigs, animating the fragile existence of an escaped child attempting to make a home in a sinister cabin in the woods. Following a live-action framing sequence, the filmmakers undermine the integrity of their pointedly artificial human and animal characters and settings with a 65-minute collage of seemingly unedited morphing effects that erase the line between fantasy and horror. An instant classic of surrealistic animation, The Wolf House is visionary in its imaginative breadth and a virtuoso technical accomplishment. Courtesy of KimStim Films
Virtual Cinema is not available to Annual Pass members. Virtual Cinema screenings are not available outside the US.