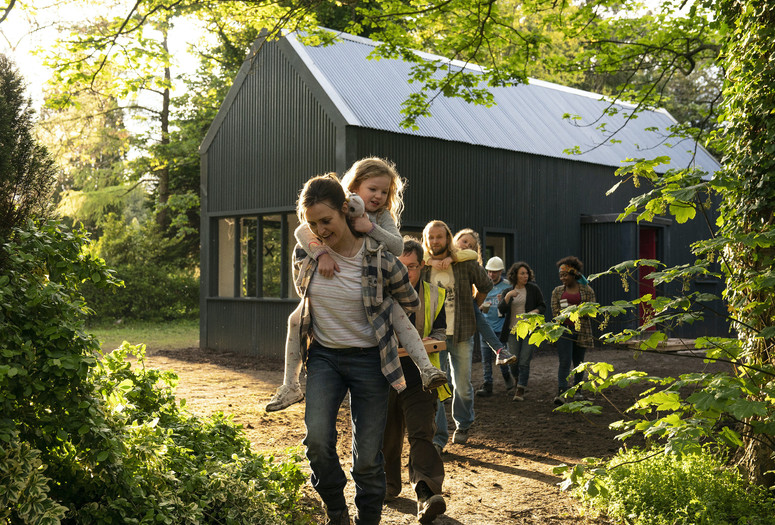 Virtual Cinema screenings are available exclusively to MoMA members. Not a member? Join today and start streaming.
Herself. 2020. Great Britain/Ireland. Directed by Phyllida Lloyd. Screenplay by Malcolm Campbell, Clare Dunne. With Dunne, Molly McCann, Ruby Rose O'Hara. 97 min.
Accomplished collaborators on the theater stage, director Phyllida Lloyd and writer-actor Clare Dunne turn their talents to this hopeful story of a woman's resilience. Sandra (Dunne) escapes her explosively abusive husband with her two young girls in tow, and moves into government-provided temporary accommodation in an airport hotel. Determined to give herself and her children a better life and unwilling to wait on a broken housing system, she decides to build a house herself. Except she doesn't know how to build a house herself, so a small community rallies around her to make it possible. Sweet but not saccharine, hopeful but not naive, Dunne's star turn anchors this emotional story with sensitivity and strength, guided by Lloyd's careful eye. Courtesy of Amazon Studios
Virtual Cinema is not available to Annual Pass members. Virtual Cinema screenings are not available outside the US.