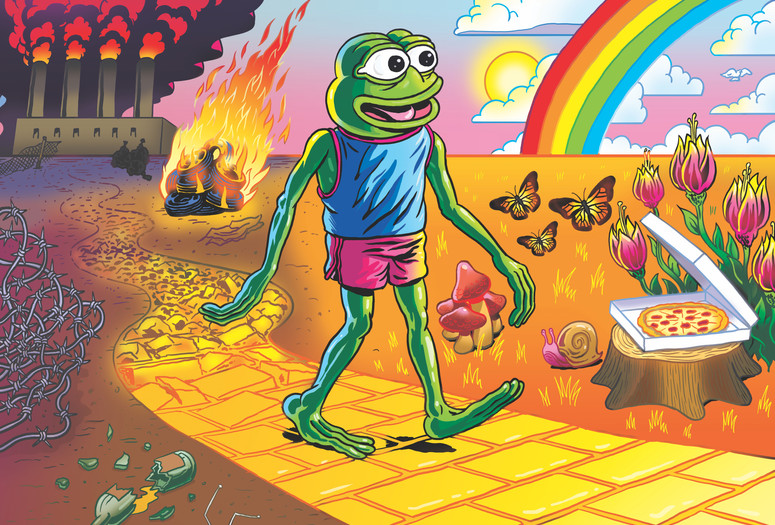 Virtual Cinema screenings are available exclusively to MoMA members. Not a member? Join today and start streaming.
Feels Good Man. 2020. USA. By Giorgio Angelini and Arthur Jones. 92 min.
Just how a laid-back cartoon frog became an icon of the alt-right is the subject of this astonishing Sundance-prize-winning documentary. Bay Area artist Matt Furie, who created Pepe the Frog as part of his 2000s indie comic Boy's Club, witnessed the unchecked forces of the Internet fuel Pepe's viral rise as an early meme. Striking motion graphics and animation by first-time director Arthur Jones help chart how the circulation of images on platforms like 4chan collided with the politics of aggrievement and the outrage economy central to the rise of Trumpism. Sharing Furie's untold story, and setting an artistic record straight in the era of fake news, the film ultimately embraces the unlikely icon's continued capacity to take on new meaning—as in the hands of Hong Kong pro-democracy protesters during the tail end of the film's production. A stylish mix of analog and digital, pitch-perfect and clear-headed, Feels Good Man is a primer on Internet-era visual culture and politics that is as urgent as it is enjoyable. Courtesy of Wavelength
Virtual Cinema is not available to Annual Pass members. Virtual Cinema screenings are not available outside the US.