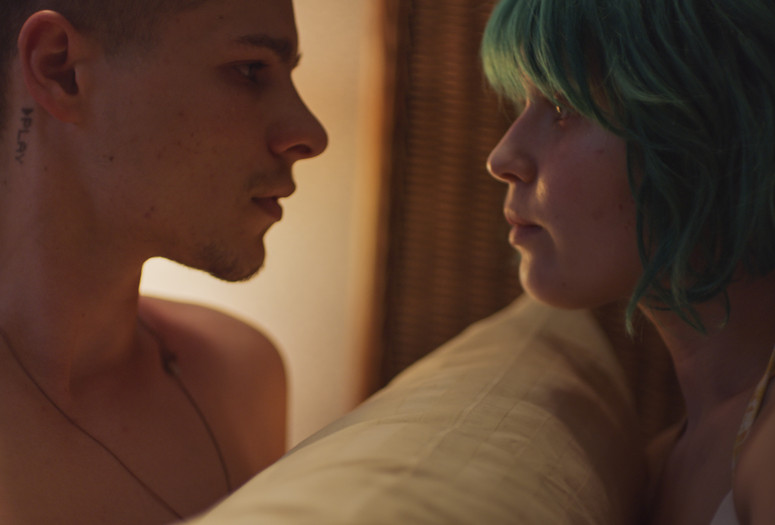 Virtual Cinema screenings are available exclusively to MoMA members. Not a member? Join today and start streaming.
Babyteeth. 2020. Australia. Directed by Shannon Murphy. With Eliza Scanlen, Toby Wallace. 117 min.
In a poignant and tersely funny domestic drama that moves to its own special rhythms, first-time feature filmmaker Shannon Murphy achieves an impressive tonal balancing act, distinctively capturing the wild ups and intense downs in the life of a teenage girl who knows she doesn't have long to live. Eliza Scanlen—so memorable as Beth in Greta Gerwig's Little Women —embodies both steely self-awareness and fragility as Milla, whose new romance with a troubled twenty-something (Toby Wallace) cast out of his family disturbs her supportive but confused parents (Essie Davis and Ben Mendelsohn, unpredictable marvels from scene to scene), who are going through their own emotional difficulties. A film of delicate hairpin turns, Babyteeth refuses to feed its viewers bromides about family life, allowing its characters to reveal all their contradictory complexities. Courtesy of IFC Films
Virtual Cinema is not available to Annual Pass members. Virtual Cinema screenings are not available outside the US.